Song Joong Ki & Song Hye Kyo has already declared their intention to marry soon in October this year. However, they have not yet confirmed their wedding destination. The South Korean celeb couple is very much sentimental about the television series, "Descendants of the Sun" because they met on the sets of this show for the first time. Check out speculations about their wedding destination and more!
Song Joong Ki and Song Hye Kyo May Wed In Urk Church
According to Inquisitr, the new couple may host their wedding at Taebaek in Gangwon Province. It is a special place for both the stars as the military romance; "Descendants of the Sun" was filmed here.  Although the couple has not yet said anything about their wedding venue, the fans are more eager for them to marry in this special location.
The source says that after Song Joong Ki & Song Hye Kyo announced their decision to wed in October, around 50,000 fans of the couple in South Korea asked the officials of the Taebaek government to give the television stars permission to organize their wedding ceremony in the fictional Urk city.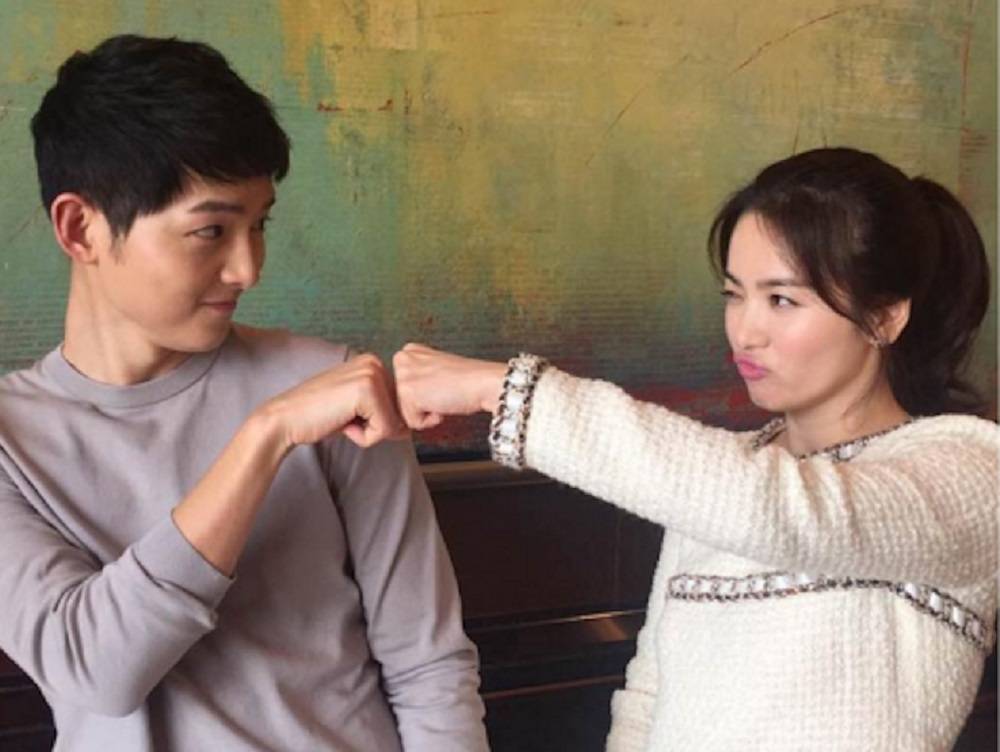 The source says that it will be a perfect venue for the wedding of Song Joong Ki & Song Hye Kyo as the park has several recreated moments from the famous South Korean series. Importantly, the place also has recreated the memorable romantic scene between the onscreen couple and also a statue showing Captain Yoo Shi-In (Joong Ki) kissing his lovely, doctor fiancée, Kang Mo-Yeon (Hye Kyo).
 Taebaek Officials Agree To The Fan's Demand
According to International Business Times, the officials of Taebaek are eager to fulfill the demands of the fans and have already communicated their desire with Blossom Entertainment, the agency of Song Joong Ki. The officials proposed an elaborate plan for the outdoor wedding as well as honeymoon accommodations of Song Joong Ki & Song Hye Kyo to the agency.
However, there has been no confirmation about the wedding destination from the two stars.