Descendants Of the Sun has created an everlasting impression on the hearts of millions and since the first season saw the dusk, fans have been eagerly waiting for the second season. And after months of speculations, it still remains unclear that whether the Descendants of the Sun will have a second installment. On the other hand, both Song Hye Kyo and Song Joong Ki have been presented with numerous awards in the honor of showcasing their explicit acting skills.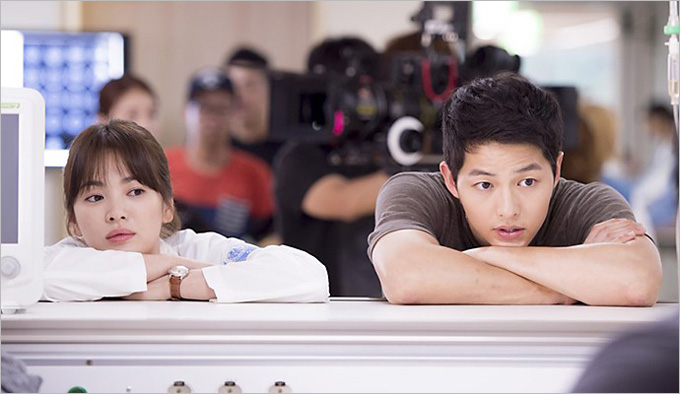 In a recent award show, 29th Korea Producer Awards, Song Joong Ki recently made a screenwriter cry, according to Soompi. Song Joong Ki mentioned how amazing and capable Song Hye Kyo was which ultimately led to Descendants of the Sun's success. He also gave credits to Kim Moon Sook who is a screenwriter on CBS radio show. In his speech, he said:
"I learned a lot from hearing the words of many veterans in their fields. I think it was a good thing to come tonight" and further continued by saying: "Kim Moon Sook said that she writes scripts that go nowhere. I will become an actor who can work to bring those precious scripts to life".
The generous act of giving credits to the writer, made Kim Moon Sook cry in the award show. Kim Moon Sook had also received an award on the night of 29th Korea Producers Awards. Also, according to Poor Primadonna, the shooting of Descendants of the Sun 2 has already started and Song Hye Kyo is rumored to have shot few scenes. The show is slated for a 2017 release. There is no official confirmation on the same. Stay tuned with us for more updates.

Via: Korea Portal