This isn't the first time Song Hye Kyo's posts on Instagram have received an overwhelming response. When the Descendants of the Sun star posted a photo of herself and Song Joong-ki at the 2016 KBS Drama Awards on Instagram, fans have been requesting the duo to get married soon. The SongSong couple praised each other at the awards ceremony during their acceptance speech. And now, amidst wedding rumors, Song Hye Kyo has posted Japan Vacation pics on Instagram.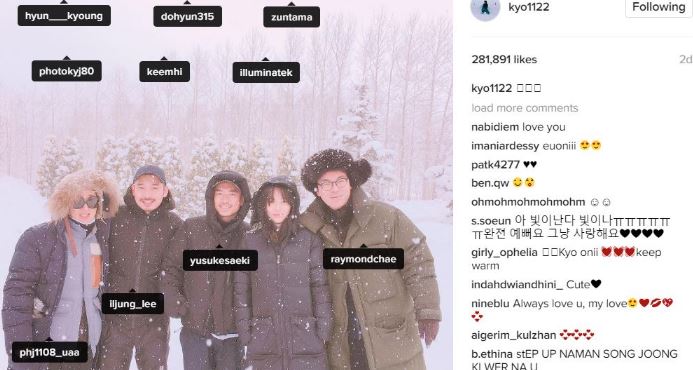 Song Hye Kyo posts Japan vacation pics on Instagram
The 35-year old Descendants of the Star actress posted a pic on Instagram with her friends Raymond Chae, a Korean fashion stylist, Yusuke Saeki, a photographer, Il Jung Lee, and Ellen Park, her manager. According to reports, Song Hye Kyo was in Sapporo, Japan to attend the snow festival. She also posted three more pics of snow scenes, pretty much confirming that she isn't in Seoul. One pic showed a red chimney with a green top. The other pic shows a resort surrounded by tall trees and the final pic shows a snowman with a shovel on the foreground and snow-covered trees.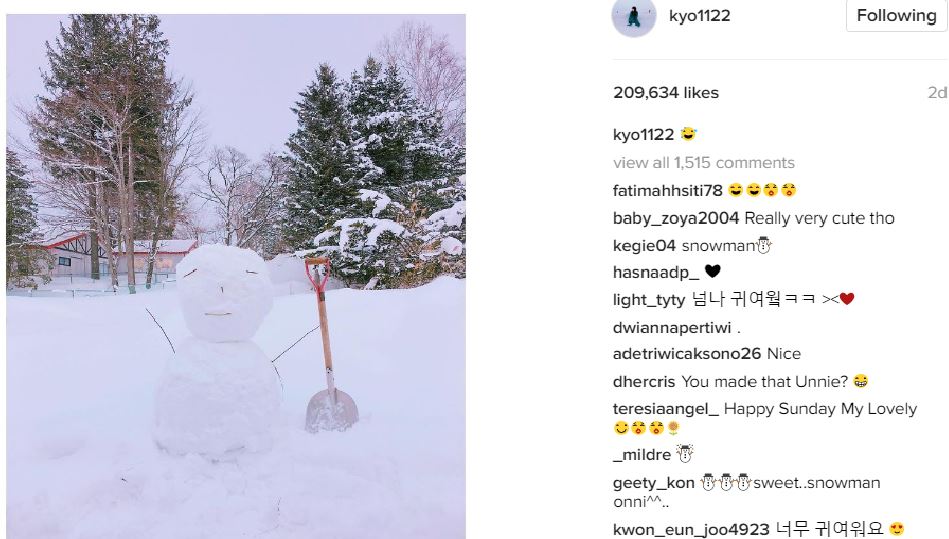 The pics received more than 280,000 likes and over 1300 comments. This time too the comments were flooded with requests asking the duo to get married. One of the comments by Bell327 reads – "Hope you can spend time together this valentine season." Other users requested her to post a selfie with Song Joong-ki. Rumors of their wedding continue to intensify. A recent incident added fuel to their wedding rumors. An error by Laneige – Song Hye Kyo's endorsement – hinted at the duo getting married soon. The post read – "Laneige's goddess spokesperson, Song Hye Kyo, and oppa have recently confirmed the wedding date – so happy – can only hope that one day cupid will look upon me too". The website was quick to clarify that the information was based on the wedding invitation received by SongSong couple's friends.
Will SongSong couple become real life couple soon? We hope so!