On June 27 we have reported regarding the customer tests of Snapdragon820 CPU which is touted to have customized cores called Kryo to prevent the processor from heating up and keeping it cool during the run. The problem of overheating has been haunting Qualcomm since the reports have cropped up in media for Snapdragon810.
A South-Korean source unveiled some quite noticeable facts about Snapdragon820 which were revealed to public at large through a Geekbench secret test. The results of the tests were available on the site for a limited time and then the entire result set was omitted. However some eagle eyes have managed to obtain few screenshots of the results.
Dubbed as MSM8996, Snapdragon820 chip shows much better results for single core tests when compared to Exynos 7420 processor. Where Exynos got only 1486 points, our mighty beast SD820 got 1732 points. However the results were not encouraging when the Snapdragon820 test for multi core, where it got only 4970 points as compared to 5284 of Exynos 7420. There are some marginally improvements in Snapdragon 820 results as compared to its predecessor of Snapdragon 810 where it score 1227 points in single core and 4424 points in multi-core.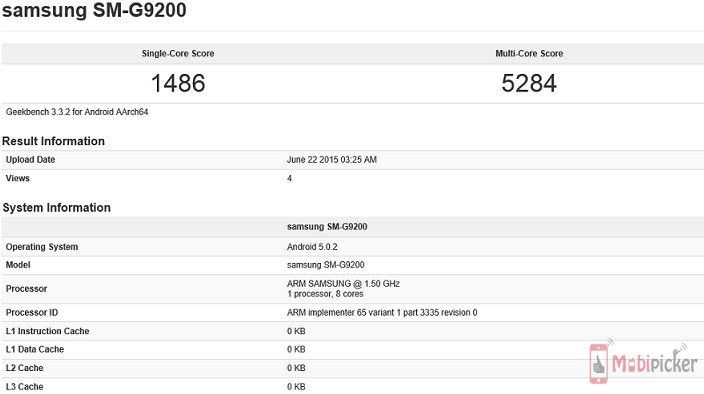 Qualcomm is now making all efforts to make this a big one and improve upon all the haunted issues of Snapdragon810. The new chip means a lot to Qualcomm as there are lot of things on stake primarily of which is getting confidence from the major OEMs to be their preferred partner for chip manufacturing.