Qualcomm has launched the new Snapdragon 835 processor, which is the latest flagship SoC of the chip maker. This new chipset, developed with the help of Samsung, offers a new level of efficiency and performance over the Snapdragon 830. So what is the difference between Snapdragon 835 and Snapdragon 830?
Well, Qualcomm says that the new 10nm FinFET manufacturing process of the Snapdragon 835 allows up to 30% more area efficiency than the SD 830. Also, the SD 835 will be able to offer up to 27% more performance and up to 40% lesser power consumption than its predecessor. The improved manufacturing process has resulted in increased efficiency and performance, which will naturally give smartphones better performance and battery life.
Earlier on, Samsung had announced that it would produce 10nm FinFET chips, but we never thought that the Snapdragon 835 would be announced so soon. Anyway, complete information about the new chip has not yet been released, including performance metrics and other things. However, SD 835's smaller lithography will certainly allow Qualcomm to increase the clock speeds of its Kryo processor. Reports suggest that the Snapdragon 835 will get Qualcomm's custom-developed octa-core Kryo II CPU.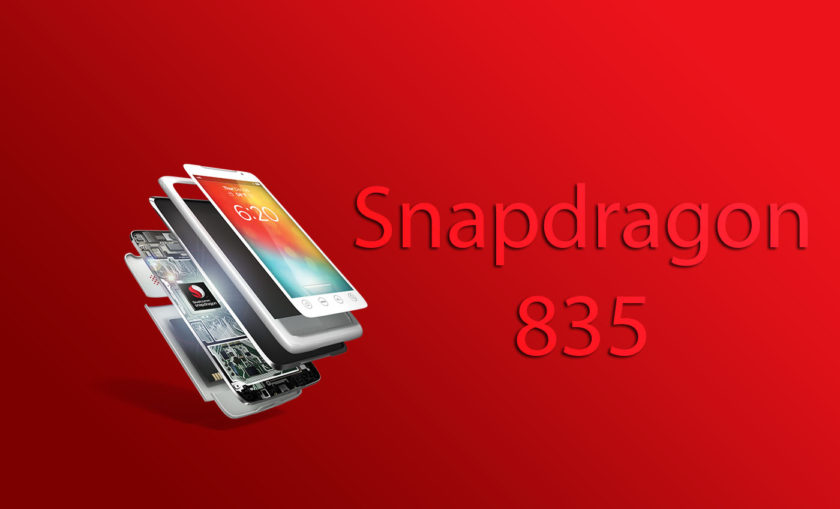 Qualcomm chipsets get LTE models embedded in them, but it is being said that the Snapdragon X50 5G modem will not be seen in action next year. But the next-gen flagships by LG and Samsung will surely get such LTE chips. We'll have to wait a while to know more about the Snapdragon 835 and its internals, so stay tuned for further updates.