2017 is just days away, and we finally got a sneak peek of the upcoming flagship chipset model from Qualcomm, the Snapdragon 835. After lots of leaks showing details about the Samsung Galaxy S8 (which should be powered by Snapdragon 835), the iPhone 8 and the LG G6, the most powerful chipset from Qualcomm finally got its turn on the leak wagon.
The processor surfaced on GeekBench 4, showing some details about the number of cores and working frequency along with benchmark results.
The Snapdragon 835 should be a competitor to the Samsung Exynos 8895, with the latter still shrouded in mystery. Both chipsets should launch during Q1, 2017. 2016 was a good year for Qualcomm, after the Snapdragon 810 fiasco, the company launched two very popular chipsets, the Snapdragon 820 and Snapdragon 821. Although Kryo architecture still isn't at its peak, Qualcomm saw its latest chipsets featured on plenty of smartphone models.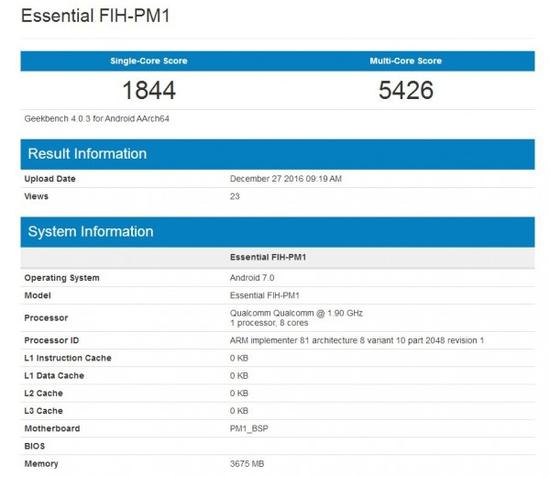 As the screenshot shows, it seems the Snapdragon 835 has a better multi-core performance compared to the Snapdragon 821; on the other hand, single-core performance is worse than on the 821. A huge surprise is the fact that cores are clocked just at 1.9 Ghz, well below the 3 GHz value many reports stated the upcoming chipset will run at. Maybe the leaked score is achieved by using a prototype model with a lower base clock.
The processor is an octa-core solution, doubling the number of cores the 821 had. The Snapdragon 835 should come with the support for LPDDR4X, which should provide lower latency, and the chipset should be made in the 10nm production process. The Snapdragon 835 should be officially unveiled during Q1, 2017. We must wait and see will the 1.9 GHz clock is reserved for a prototype or will the final version will also run at this frequency.