Qualcomm has faced a lot of hardships due to the unfortunate failure of the Snapdragon 810 SoC, which is negatively popular for overheating issues. Thus, the only thing that can help the chipset-maker regain its position in the market is its latest SoC, the Snapdragon 820. The new chipset has been subjected to various popular benchmark tests with different non-commercial devices, and the results are really very promising.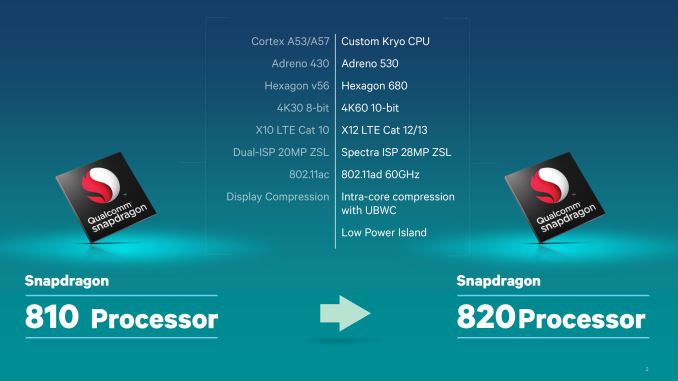 Snapdragon 820 uses new custom Kryo cores, and the single-core performance result in Geekbench registered more than 2300 points, which is a 60% improvement over the Exynos 7420. Though the Twister cores used by Apple are still way ahead.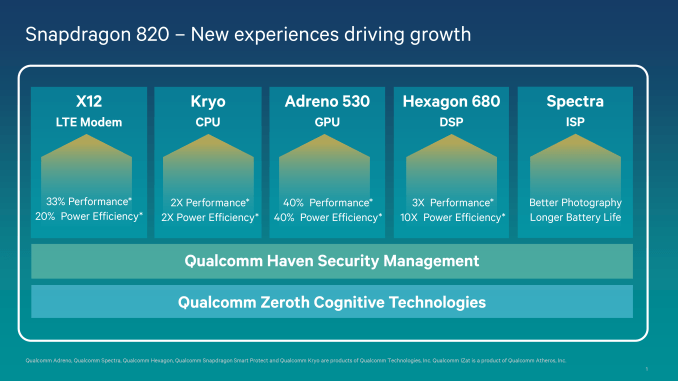 In multi-core tests, the Snapdragon 820 seems to be ahead of Samsung's flagship SoC. What's more exciting is that 4xKryo cores result in a much better performance than Apple's 2xTwister cores.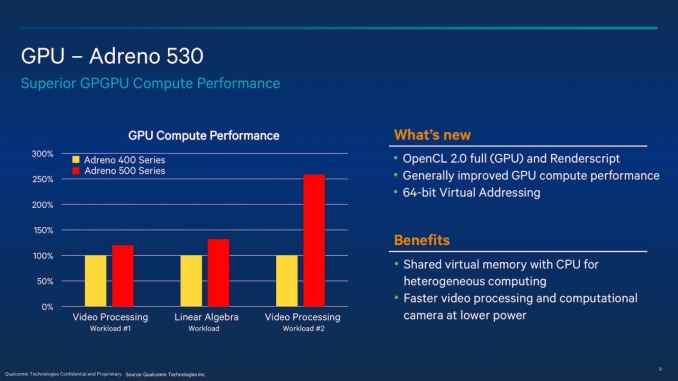 Talking about the new Adreno 530, this GPU is actually a tweaked Adreno 430, but the performance improvement is more than impressive. When put through GFXBench's offscreen Manhattan test at 1080p resolution, the SD820 resulted in twice the frame rate of Exynos 7420 or Snapdragon 810, while Apple's A9 also remains behind by 20%.
Coming to the more pixel-demanding onscreen tests at 2560×1600 resolution, the chip scores respectable points here as well. The SD820 results in twice the frame rate as Exynos 7420, but the comparison with the A9 is missing from the Basemark X chart.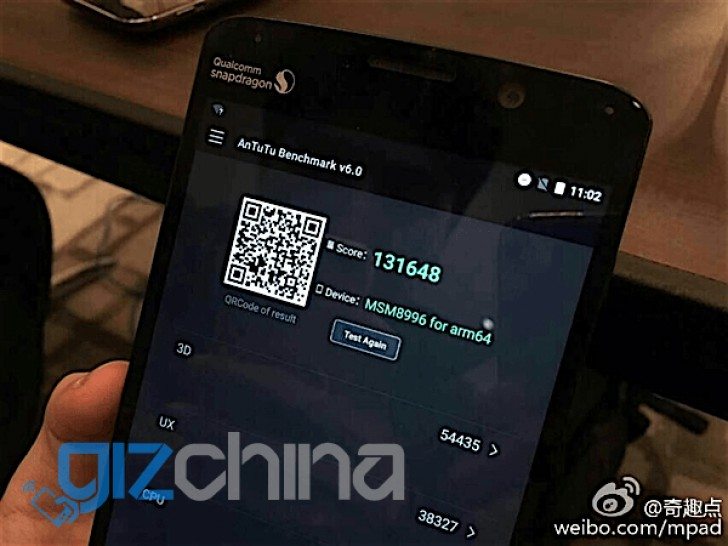 And about the AnTuTu result, the Snapdragon 820 displayed a record-breaking 131648 points, which is double than the current Samsung flagships with Exynos 7420. Though this seems suspicious, but the image doesn't seem like it can be photoshopped easily. Also, if this score is really authentic, then a recent leak about the Exynos 8890 scoring 103692 points! might not be fake at all!
Qualcomm is surely heading towards the crown, while Samsung might be following close behind!