A device was recently spotted on the GFXBench database. The most important notable point is, however, not this device but the SoC with which this device is equipped. Yes, you guessed it right. We are indeed talking about the latest and highly anticipated Qualcomm Snapdragon 820 chipset.
Qualcomm Snapdragon 820 consists of a quad-core design containing two 2.1GHz and two 1.6GHz clocked Kryo cores. It also consists of Adreno 530 graphics processing unit. However, not much was known yet about the performance of this latest Qualcomm chipset. Finally, we do have the GFXBench benchmark results now with us and they are really very impressive.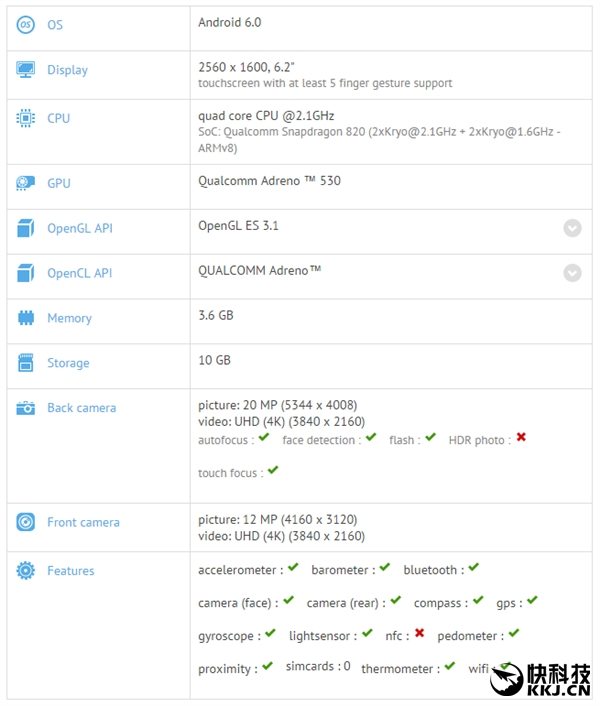 The listed device powered by Snapdragon 820 features a 6.2-inch screen with a resolution of 2560 x 1600. The device seems to be a phablet and very little is known till now about this device. This device also features Android 6.0 Marshmallow, 4GB of RAM, and a highly unusual 10GB of storage which just seems out of place.
In the GFX 3.0 Manhattan, the Adreno 530 GPU performed really well and beat the iPhone 6s Plus in this department. It even matched the performance of Nvidia Maxwell Tegra X1 graphics chip which is rather impressive.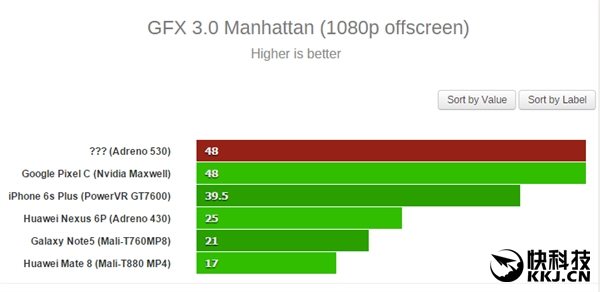 The Adreno 530 could, however, score only 31.5FPS in comparison to 35.5FPS of Nvidia Maxwell Tegra X1 powered Google Pixel C. But even this is almost the double of its predecessor Adreno 430's performance which could only score 17 FPS at this test.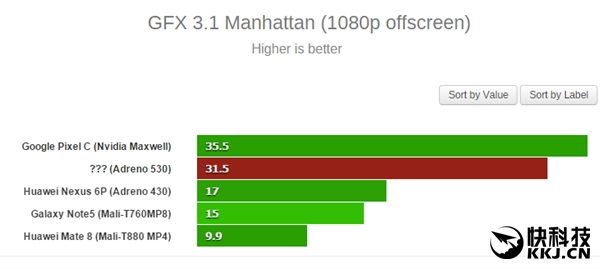 The performance of the Snapdragon 820 chipset really looks impressive. But the real question still hangs there. Users can't still forget the nightmares of over-heating issues in the Snapdragon 810. We don't have any thermal performance reports of this chipset yet and we really hope that it doesn't follow in the shoes of its predecessors.
Stay tuned with us for all the latest news and updates and do leave your comments in the box below.