Even though Qualcomm has been throwing bread crumps at us regarding the Snapdragon 820, but it was worth the wait. We told you already that its specs will be announced on November 10, and we finally saw it happen. The moment when we will actually see the chipset shipped with devices is coming, but the company says we will see that happen only in 2016. Snapdragon 820 marks Qualcomm's return to custom-designed CPU cores, unlike the simple ARM designs they used on 810.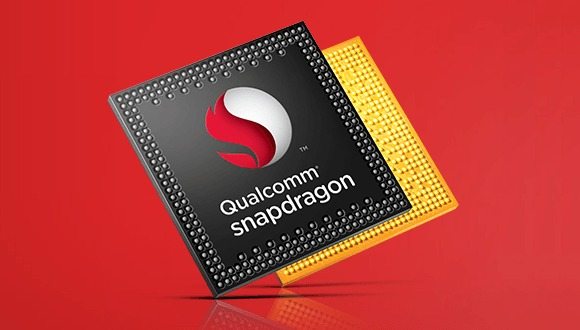 Snapdragon 820 comes with a quad-core CPU with 64-bit Kryo cores, working up to 2.2 GHz. So it seems that the CPU and the graphics (Adreno 530 GPU used, while S810 used Adreno 430) are going to have twice the performance, compared to S810, and it's quite an impressive achievement. S820 is also said to be more efficient, which makes us believe it should have better battery endurance compared to S810, which is due to the new Hexagon 680 DSP.
Connectivity-wise, the X12 LTE modem allows it to support Cat.12 LTE downloads (with 600Mbps peaks) and Cat.13 uploads (with 150Mbps peaks), tri-carrier aggregation for downloads and two-carrier aggregation for uploads. The Snapdragon 820 supports such technologies as FDD and TDD for LTE, DB-DC-HSDPA, DC-HSUPA, TD-SCDMA, EV-DO and CDMA 1x, as well as GSM/EDGE. LTE/Wi-Fi link aggregation is in too, as is support for LTE-U, LTE Broadcast, dual-SIM, VoLTE, and Wi-Fi calling.
The chip's Wi-Fi component received support for 2×2 MU-MIMO 802.11ac connections, it being the fastest available option so far. But you still need a wireless router with MU-MIMO support, which are likely to appear in the near future.
The Snapdragon 820 supports 4K displays, and up to 28MP cameras thanks to the new 14-bit dual-ISP. It also works with UFS 2.0 or eMMC 5.1 flash storage, LPDDR4 1866MHz dual-channel memory, USB 3.0 or 2.0, and NFC. The chipset also gets the Qualcomm Quick Charge 3.0 feature, which is much faster than usual charging and 38% faster compared to Quick Charge 2.0.
Long story short, S820 will be manufactured 14nm FinFET process, as rumored. We expect to see this chip inside most of the upcoming Android flagship devices from next year. Until we see Snapdragon 820 in action (as in incorporated in an actual device), we can only wait and guess.