The much awaited Q1 2016 AnTuTu Benchmarks scores and rankings are finally out. It shouldn't come as any surprise about who has taken up the top spot this time round. Yes, you are thinking right as it is indeed the Qualcomm's latest chipset Snapdragon 820. Last year's top scorer Apple A9 took up the second spot on the list while Samsung's latest Exynos 8890 followed on third.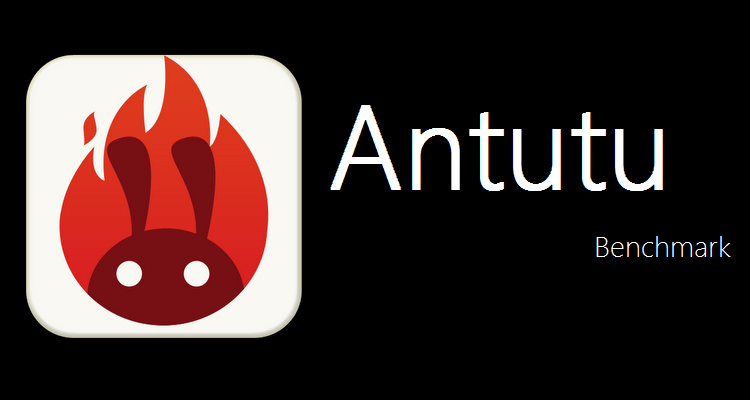 AnTuTu Benchmarks are a very close approximation of a chipset's performance as it tests the chipset on various parameters and then gives a cumulative score.
In the AnTuTu scores, Snapdragon 820 left everyone behind with a staggering 136,383 points on the test. Apple A9 followed close behind with a difference of just about 4000 points. This is quite commendable of Apple A9 chipset as it just slipped one position from previous year's top spot. Samsung Exynos 8890 followed close behind on the third spot with 129865 points. Huawei's Kirin 950 took up the fourth position but it was way behind Exynos 8890 in the benchmarks.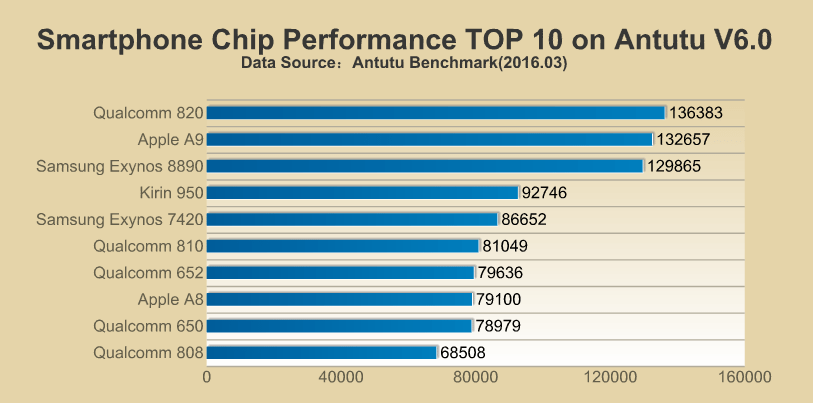 These results clearly establish the supremacy of the Snapdragon 820 chipset and this is the reason why most of the latest flagships including LG G5, Samsung Galaxy S7 and S7 Edge, Xiaomi Mi5 and Sony Xperia X Performance among others preferred it over other chipsets.
However, only one device running Exynos 8890, i.e, Samsung Galaxy S7 has been taken into account so we need to wait a bit more for more precise results. Also, MediaTek's upcoming deca-core processor Helio X20 hasn't been taken into account as there is still no device running on it. Quite surprisingly, Qualcomm's mid-range chipset Snapdragon 852 also found a spot on the list following close behind last year's Snapdragon 810.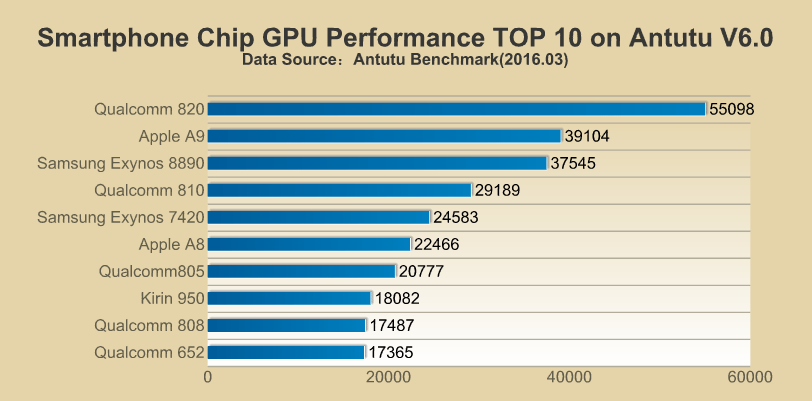 In the GPU performance too, Snapdragon 820 was way ahead with its Adreno 530 GPU. It was followed by Apple A9 with PowerVR GT7600 and Samsung's Mali-T880 MP12. This clears the picture very much about which chipset hold the supreme position, but other factors like thermal issues also need to be taken into account before deciding on which chipset is indeed the best.