The UK-based Sumo Digital is a well-known gaming studio for games such as LittleBigPlanet3 and Sonic & All-Stars Racing Transformed. They have also taken part in developing some of the coolest games such as Forza Horizon 2 and 3, and Disney Infinity 3.0.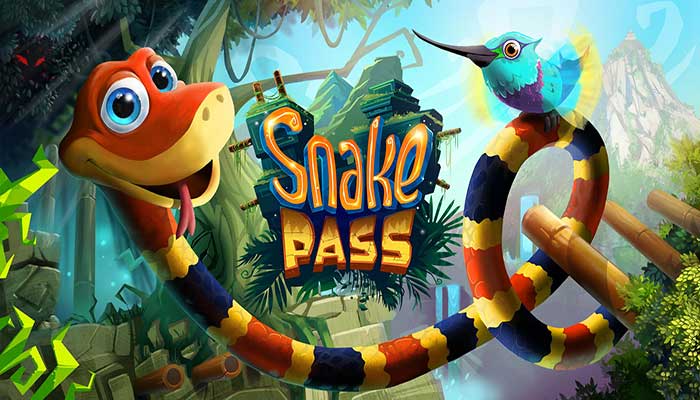 The most recent marvel from the Sumo Digital is the remarkable Snake Pass. Snake Pass is a fantastic Physics-based Puzzle and Platform video game build using the innovative Unreal Engine 4.
Snake Pass recently launched on PC, PlayStation 4, Xbox One, and Nintendo Switch on March 28. The game's latest version is particularly more interesting because of its gameplay, mechanics, and wonderful visuals.
Seb Liese, a Sumo Digital team member recently talked to GamerPros in an interview and he said that
"The Team Got Snake Pass running on Nintendo Switch in just a week.

No. We only got our dev-kits for the Switch around the end of November last year. In December, lots of people had to take holidays (because they never do). So it was only in January that we really started looking at the port. The coders were saying that within seven days' work approximately, they had it fully running on the Switch.

After that, of course, there were some tweaks. You'd notice that certain things didn't work well enough on the Switch, so you'd have to make a couple of tweaks here and there. But yes, the initial process from it being purely PC to having it on a handheld was about seven days from what I've heard. I think in the future, that will be even quicker, because essentially, Unreal has an "export as Switch" button now, and because both Unreal and Nintendo have worked closely with us to smooth all this out. I think in the future it will be even simpler for other companies, and for ourselves as well.
However, The Nintendo Switch port of the Snake Pass was initially a bit buggy. But as Liese, mentioned, the team did a number of tweaks to the game's code, and finally, the game was s able to run perfectly on the Nintendo Switch. Snake pass was developed as a PC only game for starters.
But, because of a huge demand, the game later ported to PlayStation 4 and Xbox One. Once it was on the consoles, it wasn't any more of a difficult task for the Snake Pass team to develop another version of the game for the Nintendo Switch console. The team worked hard and finally the game is now available on the Hybrid console.
What's phenomenal, is that the Snake Pass development team was able to develop the Switch port in only seven days. It's an achievement for Sumo Digital of course but it's more like a real treat to the Nintendo Switch fans. The fans are now able to enjoy the game on their favorite console. Some of the improvements are also promised in future. The improvements will land in near future as DLCs and Updates.