A new version of Slither.io has been released, this one bearing the version number 1.4.5. If you're not familiar with Slither.io, it is a browser game similar to Agar.io, except it's a lot like Snake, that old game found on Nokia phones. Apart from being playable on a browser, it's also available on mobile devices in app form. If you'd rather play Slither.io on your Android phone, your best course of action is to download the app itself.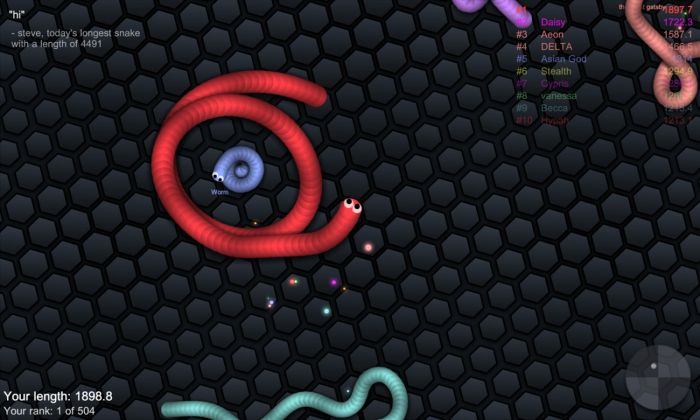 The newest update, 1.4.5, features updated skins as well as support for the newest version of Android, i.e. Android Nougat. No ground-breaking, snake-eating changes to be found here, but it's good to stay updated nonetheless. Of course, if you're going to use a phone with the Nougat version of Android, then you don't really have a choice – you'll need to install version 1.4.5 of Slither.io in order to play the game.
You can get the game updated from Google Play Store, and if you already have Slither.io installed, this may happen automatically, depending on your phone settings. If you cannot do so, however, you can always download an APK for the newest version of the game. The APK for this updated version of the game is now available from a number of APK download sites. To run it, all you need is an Android 2.3 device or above.
Let us know what you think about Slither.io in the comments below.