SK Hynix is a South Korean memory semiconductor supplier of Dynamic Random Access Memory (DRAM) chips and flash memory chips. It's the world's second-largest memory chipmaker and world's fifth largest semiconductor company. Hynix memory is used by Apple in some of its products, including iMac, MacBook and MacBook Pro. Also, Apple's A9 chipset is onboard with a SK Hynix RAM module. The company has now unveiled GDDR6 memory for advanced Nvidia Volta GPUs.
SK Hynix unveils GDDR6 memory for Nvidia Volta GPUs
SK Hynix has taken memory technology to the next level by announcing the availability of next-gen GDDR6 memory. SK Hynix is showcasing their new memory at Nvidia's GTC 2017. As we know, Nvidia currently uses GDDR5 for their high-end graphics cards. However, the graphics card giant is expected to soon shift to GDDR6 for its upcoming advanced GPUs. The time is just right for SK Hynix – Nvidia collaboration on the GDDR6 memory front.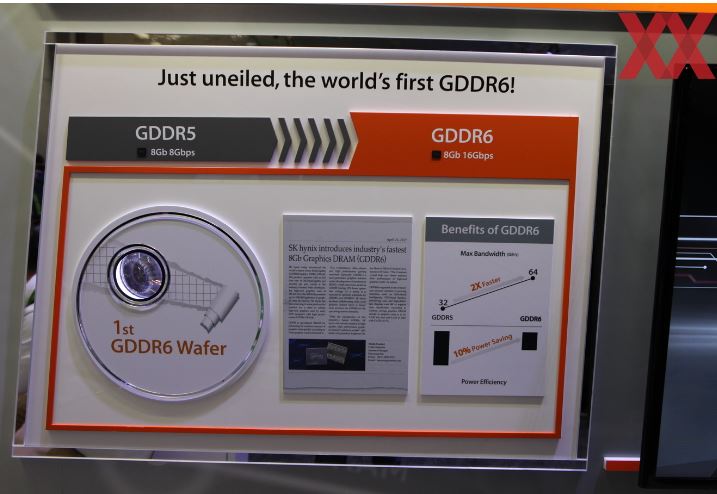 Given that SK Hynix has come up with advanced memory technology (1GB) and with its ambitious plans to launch capacities up to 2GB chips in the later half of 2018, Nvidia's Volta gaming GPUs are likely to benefit from higher bandwidth and VRAM offered by SK Hynix chips. GDDR6 technology allows for graphics cards with higher capacities – 16GB and 24GB. What's more – GDDR6 is nearly twice as fast as GDDR5.
GDDR technology has its own advantages over HBM, mainly in terms of implementation cost and easier product development. As more and more manufacturers continue to use SK Hynix memories, it looks like AMD and Nvidia would be all the more interested in working with SK Hynix to deliver faster chips to meet the requirements of their upcoming advanced graphics cards. Dell, Asus, HP and many other companies continue to use SK Hynix memory as OEM equipment.
Also read: Top 10 Upcoming PC Games in 2017