Siswoo will probably be at IFA next month, and it is rumored that they'll eventually be unveiling the double display Siswoo R9 Darkmoon cell phone in the conference. After Yotaphone, we will see the second smartphone featuring e-ink screen on the back. However, Oukitel U6 is also going to be a dual-display phone, but it is not confirmed which will be hitting the market shelves first.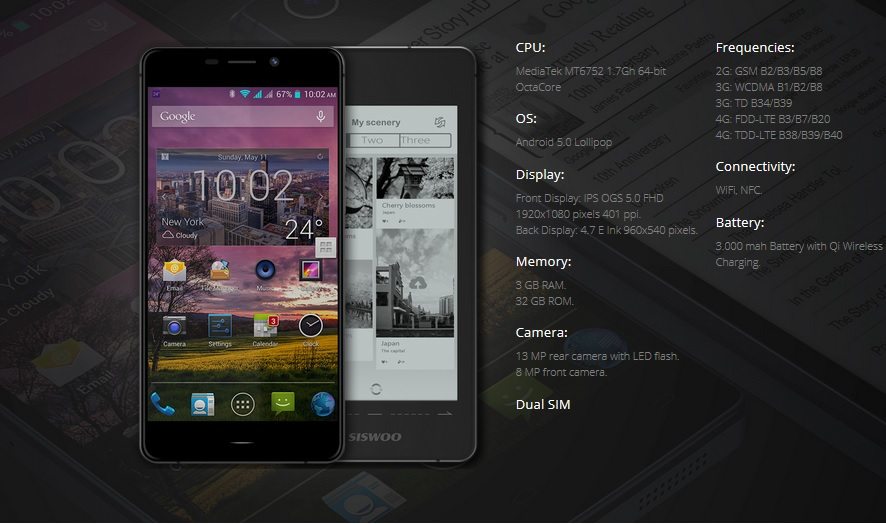 As Siswoo have a vested interest in Spain and Germany, it seems sensible the cell phone manufacturer will attend IFA with their variety of smartphones, however, there may be a bit more to it than that. Based on technology website Telefonai, Siswoo may release the R9 Darkmoon.
The R9 Darkmoon's primary characteristics will be the 5-inch FHD front screen and 4.7-inch e-ink rear panel. Other features include a 3GB of RAM, 32GB internal storage, MediaTek MT6752 chipset, a 13-megapixel primary snapper, an 8MP front camera, and wireless Qi charging.
Unfortunately, there is no leaks or speculations on the price as of now. How much would you be prepared to spend for the Siswoo R9 Darkmoon?