The Sims 4 will be getting a new expansion pack soon, and there's a number of teases and hints towards what it's going to have. To get it out of the way, it looks like the pack will introduce restaurants, and has been properly teased with a video trailer below. Summer 2016 will see the release of another Sims 4 pack, this one titled "New Stuff Pack". But is there more to this than meets the eye?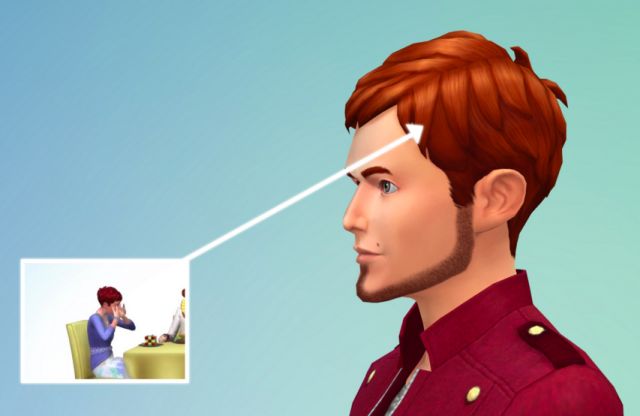 According to the sharp-eyed folks at iDigitalTimes, the next Sims 4 content pack might include unisex features, such as the ability to have a single hairstyle apply to members of both genders of Sims. Sim Guru Sarah, a developer, has hinted that the hair seen above was indeed deliberate, and that it might hint towards something bigger. This is more or less confirmed by another picture seen in a tweet of a male Sim with a feminine hairdo.
Another developer, Sim Guru Trev, hinted that there are even more clues scattered across the video, and that players should keep looking for them. He thinks that there are "a couple things people still haven't noticed". Of course, he's probably not talking about the inclusion of the tragic clown, who's back once more.
Have a look at the announcement trailer below, and let us know what you think in the comments.