Maxis has announced that The Sims 4 will soon be getting a new game pack, titled Dine Out. As the name implies, this one is about letting your Sims dine out, but it doesn't stop there. They can now build, own and run entire restaurants as well (which will then presumably be visited by other Sims). Sounds like a properly delicious addition to the Sims.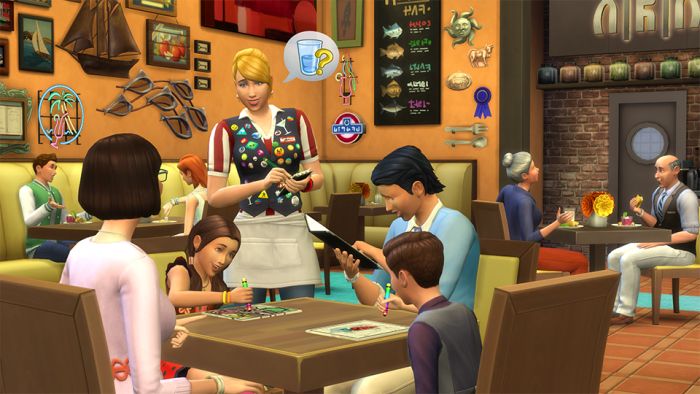 The official trailer shows us a whole breadth of experiences to expect from the game pack, including Sims becoming chefs, smartphone pictures of delicious-looking food, a very wide variety of restaurant establishments, elegant waiters, lackadaisical waiters, gossiping waiters, clumsy waiters and well, that's all the waiters they could pack in that trailer. The Sims 4 Dine Out will be released on June 7th, 2016, which only a little over couple of weeks away.
The Sims 4 was released on September 2nd, 2014 and is currently available on the PC (Windows and Mac operating systems only, sorry Linux users). It's developed by series veterans Maxis and published by Electronic Arts. It was received decently by a number of publications, unlike the absolute botch job that was Maxis' SimCity reboot. Are you going to get the Dine Out game pack? Let us know in the comments below.