British Broadcasting Corporation's Sherlock returned after a three-year-long wait. The new year started with Season 4's first of the three new episodes – The Six Thatchers – which showed female lead Mary Watson, played by Amanda Abbington, killed in a dramatic unexpected fashion. Mary Watson died in the most unexpected way one could imagine – in front of the bullet that was aimed at Benedict Cumberbatch's titular protagonist. Mary Watson dies begging her husband Dr. John Watson, played by Martin Freeman, to look after their newborn baby. Fans were waiting with bated breath for the return of Sherlock but were disappointed with Season 4 first episode's turn of events. Fans expressed disappointment over how the whole narrative was a complete mess.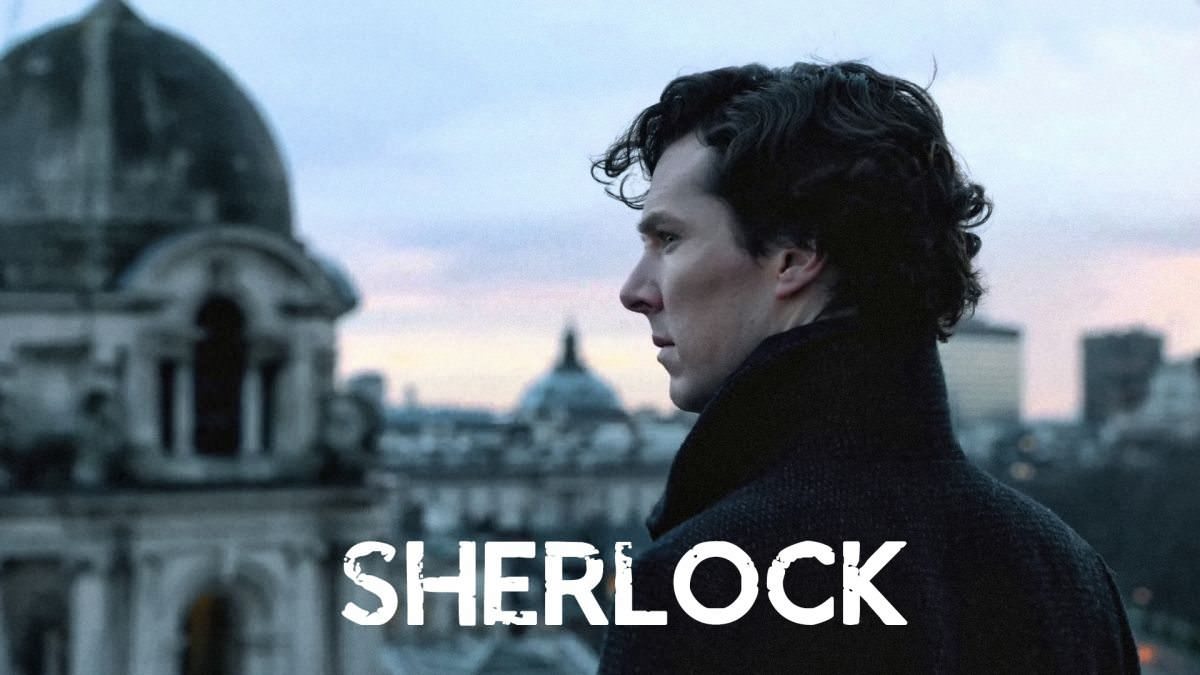 Sherlock Season 4 finale all set to blow you away
After a disappointing episode 1, fans kind of lost hopes on the next two episodes. But the first two episodes did bring in multiple shocks, with several twists and turns. Sunday's finale will blow fans away with more – you may end up crying, laughing and screaming. The third episode – The Final Problem – is all about "long-buried secrets catching up with Sherlock and Watson". Some fans were lucky enough to get an early look at the episode screening on Thursday. Twitter is filled with reactions from fans who got the glimpse of the final episode –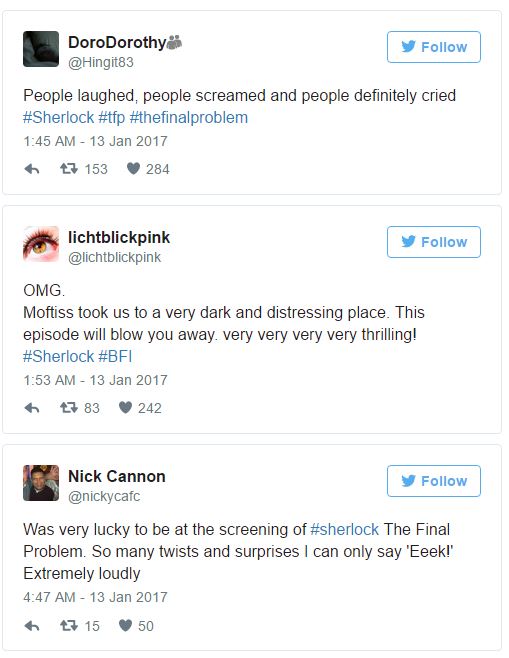 One other twitter user who goes by name cumberbatchweb tweeted – "Just out of seeing Sherlock The Final Problem. What an episode. Best episode of series 4 by far. @sherlockology tweeted – "Sherlock S4E3 The Final Problem: the tension is so through the roof we're trying to pick ourselves up off the ceiling".
It looks like Sherlock is back on track with the finale after a disappointing episode 1. Watch the Season 4 Episode 3 trailer now –