Sharp is not a company that gives out phones on a daily basis, but their two new additions to their repertoire are looking good so far. The Aquos Xx2 and Xx2 Mini are now officially coming to Japan from SoftBank. Both versions will be running on the Android 5.1 Lollipop.
The Sharp Aquos Xx2 is bringing their own 5.3-inch FHD IGZO display. Under the hood is the Snapdragon 808 64-bit that will surely be sufficient for the Xx2 models, backed by 3GB RAM. A battery of 3,100 mAh sounds good enough to last a while, as well as the internal storage of 32GB. A fingerprint scanner on the back will be ensuring our phone's security. The Aquos Xx2 will be shooting photos and videos with a 13.1 MP camera on the back and a 5MP front unit.
The Aquos Xx2 Mini version of the phone is slightly smaller, equipped with a 4.7-inch display with 1920 x 1080 resolution. Compared to the Xx2, the mini version lacks the fingerprint scanner, but other than that it is pretty much the same.
Below is an image of the Aquos Xx2, looking rather manly, although we cannot see the back yet. The Aquos logo on the bottom looks quite useless, and even annoying. If we are not mistaken, next to the Aquos logo, is the front camera quite oddly at the bottom of the phone.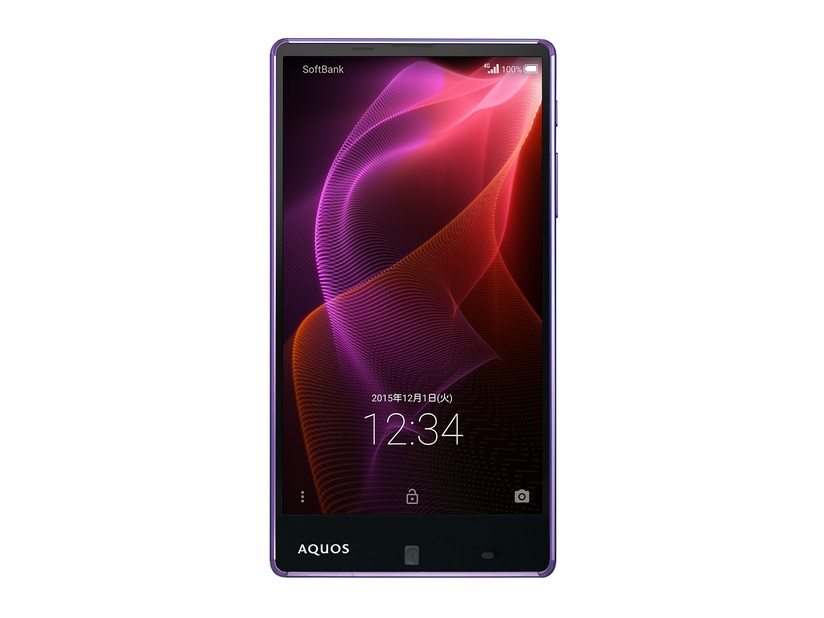 As for now, we can expect the phone to arrive sometime around January 2016. We are wondering whether the two models would ever receive the 6.0 Marshmallow update upon release, but there are still a few months left to find out.