"Shameless" Season 8 shooting has already started and there have been rumors that one member of the Gallagher family will be replaced. According to reports when the series will return for the next season, one particular family member will look completely different as the showrunner has decided to recast the character.
In the "Shameless" Season 8 the role of Liam Gallagher will be officially recast, reports Hollywood News Daily. Liam's character was previously portrayed by the twin actors, Brandon and Brenden Sims since the first season. As the season progressed the twins grew up. But now they have officially bid adieu to the eighth season and a young actor has replaced them.
'Shameless' Season 8 To Show Grown Up Liam
Fans are wondering why there was a need to replace the Sims twins. According to the source, it is because the next season will start off with a time jump and everyone will be older by few years. And if it is so, Carl will have completed his military school, Debbie would be an 18-year-old adult, Franny will have grown up to be a toddler and Liam Gallagher would be around 10 years old.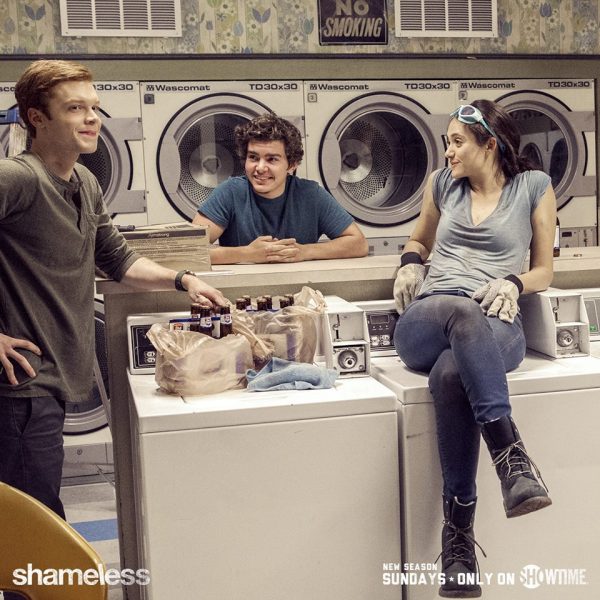 And if the series is planning a time jump, then there would be many new things that fans will get to watch when "Shameless Season 8" premieres on television. The upcoming season will also relate what the Gallagher family has been doing in these years after the death of Monica.
In the last season, each member was shown taking a grip on their personal lives, especially Fiona who was taking steps to begin her new career as an entrepreneur in real estate. Similarly, Lip decides to restrict his habit of drinking, Ian continues working with EMT and saving lives whereas Carl was still in the military school. But it was not clear how the death of Monica affected Frank.
Steve Howey Tweets First Look At New Liam Gallagher
Recently, Kevin aka Steve Howey from the show "Shameless" hinted how the recast Liam will look like by sharing a picture on social media featuring him and the other members to be a part of the "Shameless" Season 8 cast, says Inquisitr. The tweeted picture features Fiona, Veronica, Carl, Ian, Lip and little Liam wearing his uniform.
Apart from the school uniform that is enough to identify him as Liam, Howey has also hashtagged him in the tweet. So, it seems that the speculation about time jump in "Shameless" Season 8 is true.