New Tomb Raider game appears to have been leaked in the most unlikely places. Someone travelling on a Montreal subway came across someone preparing a presentation for Shadow Of The Tomb Raider on his laptop. The hype train has started, let's hope it doesn't gloriously derail if the studio decides to reveal something else instead. Maybe it's just a mini co-op game like the isometric Lara Croft and The Guardian of Light and its sequel?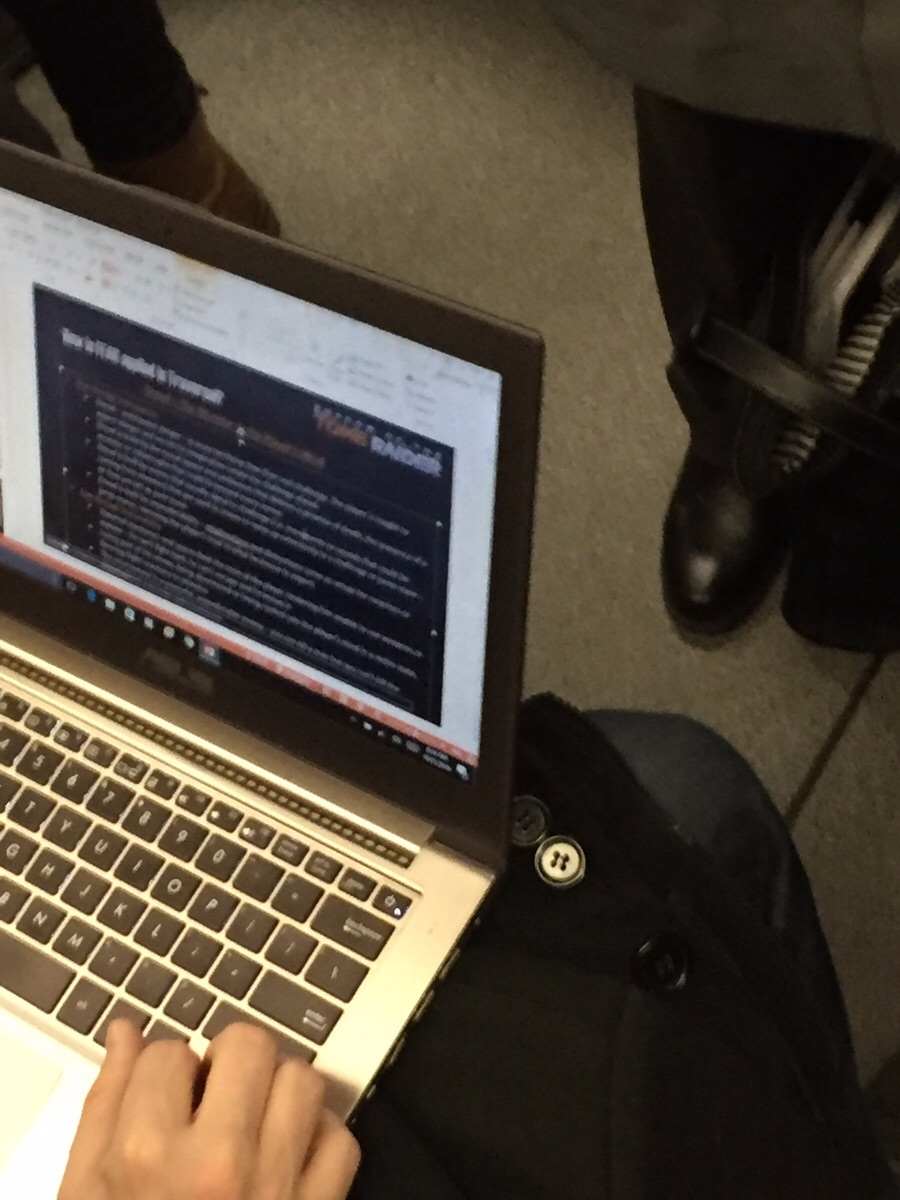 Could the next Tomb Raider game be Shadow Of The Tomb Raider?
Zoom in a bit and you can just make out the name Shadow of the Tomb Raider, which is also a name we've heard floated for the next game in Lara Croft's iconic series. A source told Kotaku that this is indeed the name. The worker has to accept responsibility here. At the end of the day if you're working on a secret project, especially one linked to a beloved franchise, maybe don't do it on a public train.
It is also rumored that Eidos and the makers of Thief are going to be at the helm of this operation. The photo was taken in Montreal, so it might be the next game from Square Enix Montreal instead of the next game from Crystal Dynamics.
Tomb Raider, styled as Lara Croft: Tomb Raider between 2001 and 2007, is a media franchise that originated with an action-adventure video game series created by British gaming company Core Design.
Maybe someone could run into a Valve employee in a similar fashion? Who knows. Maybe Half-Life 3 could be leaked like this on a subway train. We could only speculate what the next Tomb Raider game will have in store for Lara Croft. Till then, stay tuned to MobiPicker for more news and updates. We are getting major HL3 vibes from Valve as well, be sure to check that out.