Shadow Fight was a hit Facebook game with more than 40 million users, which is why it's no surprise that the developers decided to bring in a sequel. Shadow Fight 2 takes the fighting to another level with a mix of classical fighting and RPG. The action is nail-biting and the fast pace will keep you hooked from one level to another.
In Shadow Fight 2 APK, you can use countless lethal weapons along with great armor sets. There are dozens of martial arts techniques that give you a cool way to hit your opponent and do maximum damage. All you need to do is use the best equipment at hand and defeat your enemies. You need to fight the demon bosses to reach the Gate of Shadows. So all you need is kicks, punches, jumps and slashes! The details are life-like and look really amazing, and the controls are perfectly responsive.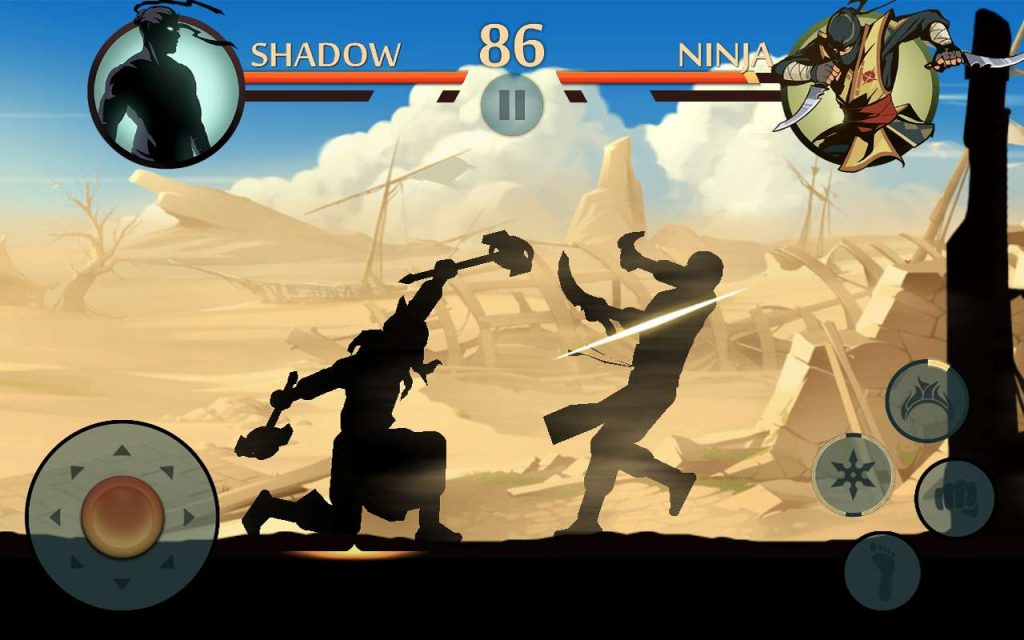 A new update for Shadow Fight 2 APK has been released a few days ago to version 1.9.17 and comes with a new "Underworld" game mode where you can fight demon bosses with your friends. You can challenge others and win great prizes. There's also a new chapter in the story of the game and also a new shop section for raid equipment. The update also brings daily unique tasks which can be finished for rewards, and a chat option has been added to Raid Fights so that cooperating with your team becomes easy. The latest Shadow Fight 2 1.9.17 APK update fixes bugs with ads, news, and more.
You can download Shadow Fight 2 APK v1.9.17 from the source link below. Let us know how you liked it.