We are aware that whether or not AMD Ryzen can deliver when paired up with high-speed DDR memory is just the sort of debate that only actual reviews will put an end to. However, there's still no dearth of evidence suggesting that users are unlikely to be troubled by such modules.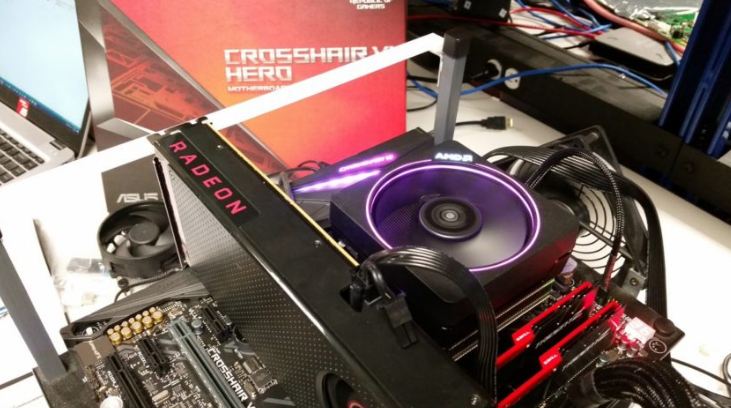 AMD has even posted a picture on Twitter showing a Ryzen 7 1700 system running 16GB of G.Skill 3400 MHz DDR4 memory in an attempt to sway the perception in favor of its newly launched processor family. This little demo will surely calm things down to some extent till the neutral reviews start surfacing later this week.
It's #MemoryOverclockMonday so here's the Ryzen 7 1700 running DDR4-3400. Enjoy! pic.twitter.com/9JZMSK14hO

— AMD Ryzen (@AMDRyzen) February 27, 2017
As for the setup, AMD used a couple of 8GB 3400 MHz G.Skill DDR4 RAM modules with 18-17-17-37-1T, and an Asus Crosshair VI Hero motherboard for the demo. The selection of the chip was particularly interesting — it was neither the top-of-the-shelf Ryzen 7 1800X nor the powerful Ryzen 7 1700X. Instead, AMD picked the Ryzen 7 1700 — presumably, to make the point that even the slowest chip in the category won't experience any difficulty running high-speed memory.
[Related: 
AMD Ryzen 7 1700 When Overclocked To 4GHz Can Even Outmatch Ryzen 7 1800X In Performance
]
Worth noting, there us no information so far as to what would be the likely impact of using four slots. This is interesting because motherboard manuals generally suggest two slots should be occupied to ensure the optimal performance.
AMD Ryzen 7 series chips are going to hit store shelves on March 2, 2017. However, the commercial availability of mainstream Ryzen 5 and budget Ryzen 3 series processors are unlikely to begin before Q2 and 2H respectively.
[Related: 
Amazon Tags AMD Ryzen 7 1700X and 1800X As Best Selling CPUs
]