We reported previously that HTC's handsets One (M8) and One (M7) would be updated to Google's latest OS Android 5.0 Lollipop. But, the android update would not carry newer version of Sense 7.  However, both smartphones will get Sense 6 UI on board with Lollipop update.  Sense 7 for HTC phones is anticipated to arrive later in 2015; at least for HTC handsets released in 2014 including HTC One (M8).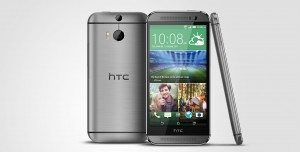 Following LlabTooFer, ROM developer, Sense 7UI should reach very first to HTC Hima , which is expected to release in March 2015.  Afterwards, in May 2015, Sense 7 should not unavailable to the other 2014 lineup of handsets – surely not including entry level versions such as the HTC Desire 310.
Right now, it is not clear if apparatus such as the leading handset; One (M7) and other handsets from 2013 will get the new Sense 7. We also do not understand exactly what Sense 7 will bring, but we do expect to see important layout changes.
If you are planning for purchasing new handset from HTC, then waiting for HTC Hima might be a good decision. We don't say that it is going to blast the markets but expectations are much high. Till the time, we are reporting all the issues related to HTC Hima based on rumors and you can check those specifications to have an idea. Earlier, @upleaks reported that HTC Hima would have same size as HTC One (M8).
Let us know, What do you expect from Sense 7 and HTC Hima?