Selena Gomez and The Weeknd love story is getting hotter with the former being head over heels in love with Sel. Importantly, speculations are adrift that the two might announce their wedding soon as the 24-year-old singer is everything for Abel. But there is a twist in this happy love tale.
Recent updates indicate that Sel is once again in touch with her ex-boyfriend Justin Bieber and they even secretly message each other. Will this make any impact on Selena Gomez and The Weeknd budding romance? Check out in detail!
The Weeknd Passionately In Love With Selena
According to Hollywood Life, Abel is completely sure that Selena is everything for him and he loves just everything about her. Interestingly, he is so happy because the couple never fights and there has been no miscommunication between them ever since they started dating. So The Weeknd believes that it is the perfect relationship anyone can hope for and as of now cannot even think of living without his girlfriend.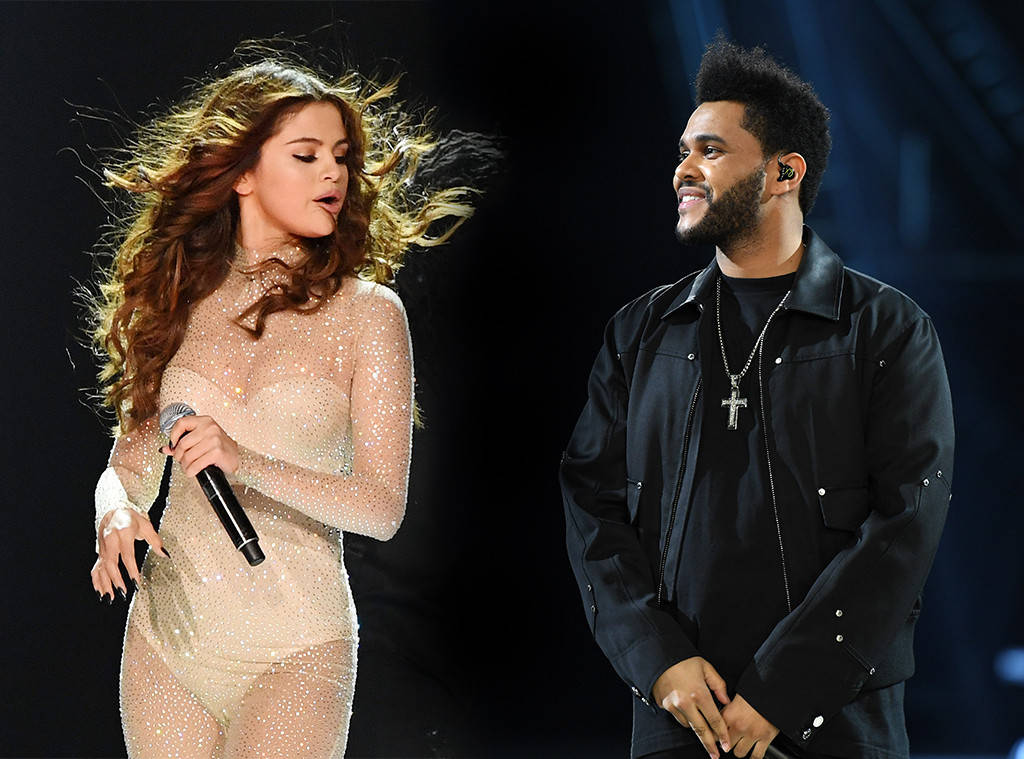 He simply feels that their love is very special and that others are jealous of Selena Gomez and The Weeknd because of their perfect understanding. And he is taking all the efforts to let his girlfriend know exactly how he feels about her.
Recently, the 27-year-old rapper spammed Selena's Instagram account by liking all the pics of his girlfriend in 2015.  Right now The Weeknd is on tour, but once he is back he is expected to go on a double date with Selena along with the latest hot couple, Taylor Swift, and Joe Alwyn.
Selena Gomez And Justin Bieber Renew Their Connection
Despite Selena Gomez and The Weeknd romance going strong, Sel is back in touch with her ex-boyfriend, Bieber. According to Inquisitr, the mother of the "Bad Liar" singer, Mandy Teefy is serving as the secret messenger for Sel as Teefy is concerned about Biebs after his recent erratic behavior.
Although Teefy has no intention of reuniting Bieber and Selena she does care for Biebs like her own son and thinks that Selena could help the 23-year-old singer improve his behavior. But no one knows whether The Weeknd is aware of this connection.