Selena Gomez was in the news recently for posing topless in an impromptu photo shoot with celebrity photographer Mert Alas where the 24-year-old singer stripped down to just a blanket, gold thong, and a large hoop earring.  The photo shoot comes soon after her hot night out with Abel Tesfaye a.k.a The Weeknd. She was spotted sharing a steamy smooch, hugging him, kissing and being super affectionate with him. And now, Selena Gomez is back on social media with a teaser on what sounds like brand new music.
Selena Gomez teases brand new music on Instagram and dupes fans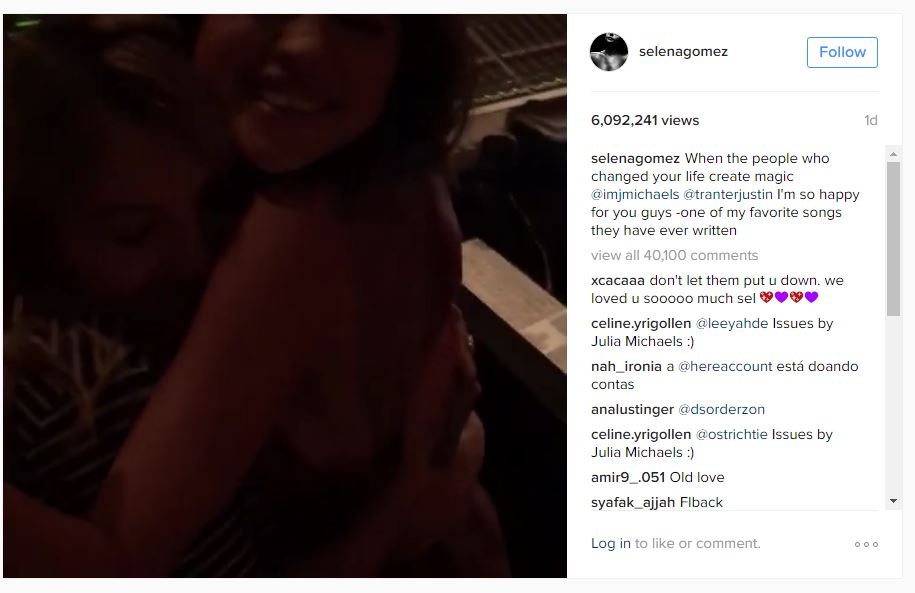 The 24-year-old singer shared a snippet of what sounded like brand new music. Unfortunately, her fans were duped. As soon as the video was shared, fans started freaking out thinking the video was about her next music release. In the video, Selena Gomez is seen dancing with Julia Michaels, the American singer and songwriter and lipsyncing to a track being played in a music studio. The track sounded very similar to Selena's voice, which made the fans speculate that the video could be offering glimpses about her next music release. However, the fans were disappointed to know that the video had nothing to do with her music. The singer, posting the video to Instagram, had captioned it – "When the people who changed your life create magic @imjmichaels @tranterjustin I'm so happy for you guys -one of my favorite songs they have ever written."
It looks like Selena Gomez is having the time of her life. Post her rehab, the singer is returning to normalcy. At one point in time, the Selena Gomez just couldn't get over Justin Bieber. Gomez had been reportedly bombarding her friends with pictures of Bieber and herself. She felt happy looking at their pictures. She started sharing pics with her friends to the point where it started getting creepy. And all this happened while Bieber was dating Sofia Richie. Gomez had become so wrapped up in Bieber's personal life that it eventually led her to visit the rehab center.