Selena Gomez was off the social media for quite some time. The singer was found stalking Justin Bieber on Instagram and reportedly bombarded her friends with pictures of Bieber and herself. After her obsession with Justin Bieber, Selena Gomez recovered from her mental struggles. After her rehab visit, she spent time with her family and tried to return to normalcy. Just a few weeks ago, Selena Gomez resurfaced on Snapchat when she was seen in a booth with one of her fans, who happened to be a Texas Roadhouse waitress. The duo stuck their tongues out to get the full effect of the dog filter. Selena couldn't help but giggle up the storm. And now, Selena Gomez is back with a bang!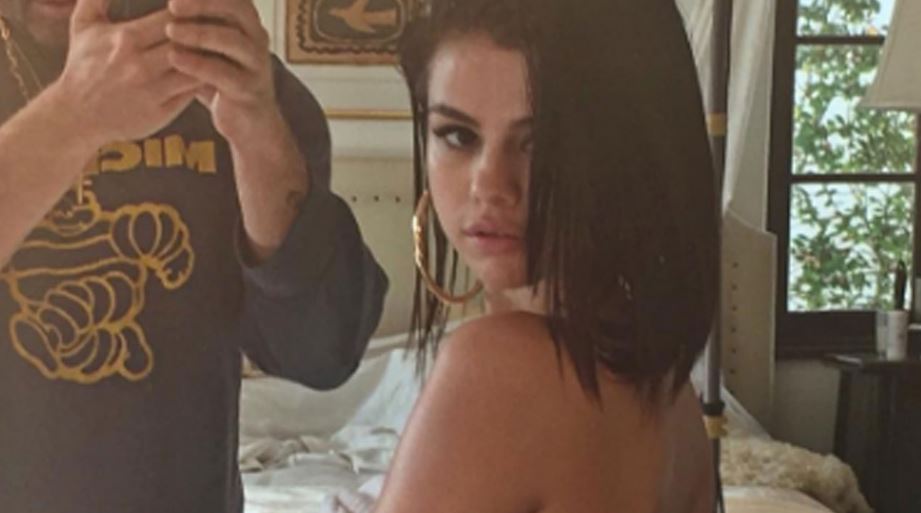 Selena Gomez poses topless in an impromptu photo shoot
The 24-year-old singer has posed topless in an impromptu photo shoot with celebrity photographer Mert Alas. Selena Gomez stripped down to just a blanket, gold thong, and a large hoop earring. Alas captioned the selfie as "Beauty and the Beast" and posted on his Instagram account. The image has however been deleted.
Selena Gomez was spotted with Abel Tesfaye, known professionally as The Weeknd. Abel Tesfaye split with his longtime girlfriend Bella Hadid two months ago. He was spotted sharing a steamy smooch with Selena Gomez outside the Giorgio Baldi restaurant in Santa Monica, California. In the hot night out with The Weeknd, the singer was seen wearing powder blue pants, a black peacoat, and booties. Selena Gomez was spotted kissing The Weeknd in candid pics obtained by ET. "They came out and they looked so happy. They were hugging, kissing, and being super affectionate. Selena was all over him — hugging him, kissing him. She looked amazing and so incredibly happy and in love", an eyewitness revealed to ET.