AMD launched the long-awaited RX 480 yesterday, and the card is much in demand, thanks to its super affordable price tag. Meanwhile, Sapphire has also officially revealed the new Sapphire Radeon RX 480 NITRO graphics card that we saw in an earlier leak. This is the same card that had leaked out and it looks really cool.
The Sapphire's RX 480 NITRO card has got two different color schemes- one is a steel silver color that makes the card look like a cheese grater, while the other one is a black version that looks better and awesome. It is believed that the cooling fans of the RX 480 NITRO will get some lights for illumination, further adding to the GPU's looks. The card uses an 8-pin power connector, which is definitely an improvement over the 6-pin design.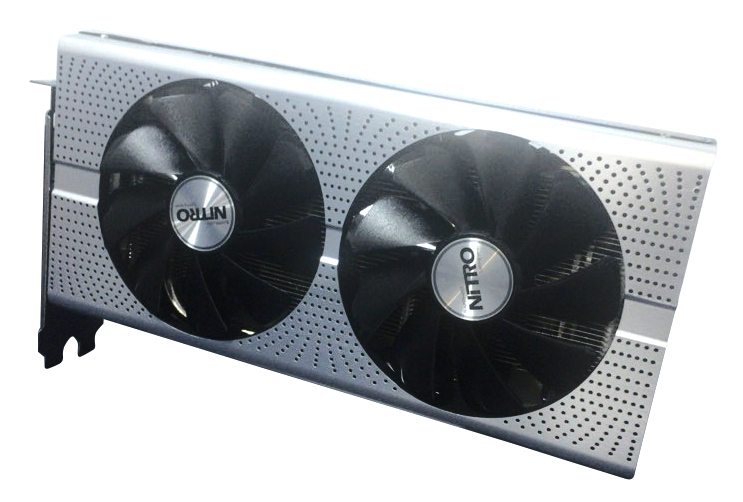 Meanwhile, AMD has gone ahead and silently made its new Radeon.com website live. The new Radeon site looks like a reply to Nvidia's GeForce.com. You will notice that as of now, the site is basically a blog with GPU-related posts and embedded YouTube videos. The "Drivers", "Shop", and "AMD" links redirect to the official AMD.com website, and the Radeon website ironically does not even list down the Radeon cards with full specs.
But having said that, the website is still new and we expect many additions and modifications in the near future. Meanwhile, if you are an AMD Radeon fan, then you must definitely bookmark the new Radeon website that will tell you more about Polaris and Vega GPUs.