Samsung is rumored to be working on the Galaxy Note 6 and will be releasing it soon. The upcoming phablet is rumored to be a very powerful device with great features that might even beat the flagship Galaxy S7. If that turns out to be true, then the Galaxy Note 6 might pose as a major threat to Apple's iPhone 7, which needs to be a comeback device to mend Apple's sales figures and market shares.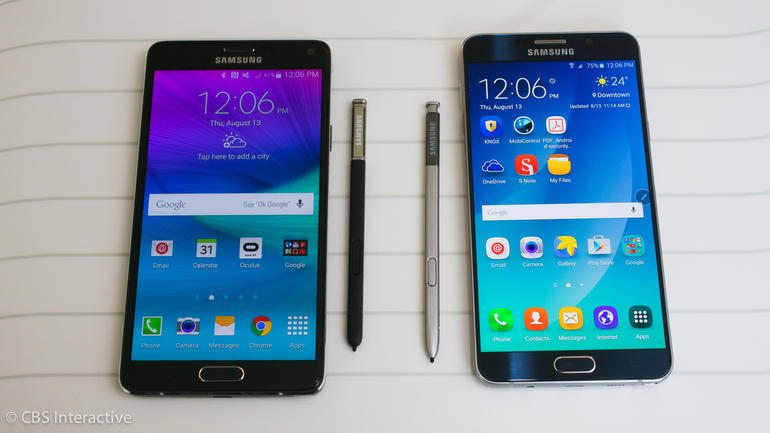 New 10nm LPDDR4 6GB DRAM to Be Used in the Galaxy Note 6
According to a report by PhoneArena, Samsung held the Samsung Mobile Solutions Forum event in China yesterday and launched the new LPDDR4 6GB DRAM chip that has been made with the 10nm process. This should confirm the previous rumors that the Note 6 will have 6GB of RAM, and we would be really surprised if Samsung does not use this new chip in its upcoming phablet. The new chip is meant to be power saver for extending battery life.
More Exciting S Pen Features Including a Recycle Bin
TechnoBuffalo reports that the Samsung Galaxy Note 6 will come with new, more exciting S Pen features that will make the stylus more useful. It will come with a new "Off screen memo" feature that has been seen in the Note5 and lets users write a note on the screen while it is locked. It is possible that the feature would be updated and given a scroll down feature to lend more scribbling space. Also, more S Note app security features would be offered, and Samsung might add a recycle bin for deleted notes.
Galaxy Note 6 to Get an Iris Scanner?
One of the oldest rumors about the Galaxy Note 6 is that the phablet might get an iris scanner. Well, it looks like Samsung will surely add the feature to its flagship Note device this year. A new Sammobile report says that Samsung has submitted two trademark registration requests in Europe. One of them is named "Samsung Eyeprint", while the other is called "Samsung Iris". These names are enough to suggest that the company is working on introducing iris recognition technology to its flagships with the new Galaxy Note 6.
Beastly Specs and Features Expected from the Note 6
According to KnowYourMobile, the Samsung Galaxy Note 6 is said to be coming with the Snapdragon 823 processor, which will be the best this year. That and 6 GB RAM coupled with up to 256 GB of internal storage will be monstrous specs and will make the Note 6 the best phablet till date. The device will come with a 5.8-inches Quad HD screen, and it is possible there will be a Galaxy Note 6 Edge variant too with a curved OLED screen.
TheWeek says that the Note 6 will get a camera setup similar to the Galaxy S7, thus providing lesser megapixels but better picture quality and improved low-light performance. Some rumors say that the phone will come with Android 6.0.1 Marshmallow, but we cannot rule out Android N completely from the scene. The new phablet is also expected to come with USB Type-C, waterproofing and dustproofing, and a 4200mAh battery.
Lastly, talking about the design, no Galaxy Note 6 images have leaked out yet, so not much can be said. However, rumors suggest that the device will be slimmer than its predecessor and will be more beautiful.
Galaxy Note 6 Release Date Set for 15th August?
Evan Blass aka @evleaks had recently leaked out the Galaxy Note 6 launch date info and said that the device will be released in the US on 15th August. We can expect Samsung to keep the same date for the global launch of the device.
There's still some time left before the Note 6 becomes official, and we expect more leaks and images to leak out soon. So stay tuned.