According to ET News Korea, the tech giant Samsung is in plans to implement the dual-camera technology in its forthcoming smartphones. That is good news for fans out there because, with the new adaptation, Samsung could go well ahead in establishing its supremacy.
The technology is planned to be released in sync with the Samsung Galaxy S7, but it won't be implemented in the phone. The technical big wig plans to take its own sweet time to implement the dual-camera technology as per sources. This enhancement would help take better selfies without the need for a stick. The camera performance would be greatly enhanced.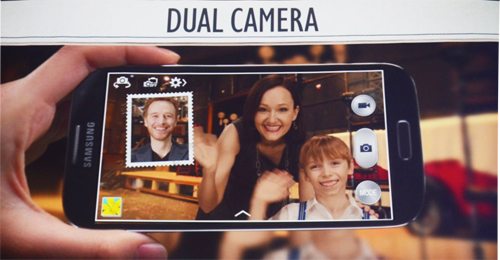 The demerit with the new mechanization is that it would take up a lot of space on the device. It could also increase the production cost and bring challenges in terms of design and software.  But it is always a pleasure to know about new developments being made in the field of communication, and this new method could be a great leap for all camera centric phones.
The set up is currently only implemented in the LG V10. But Samsung is trying to find its best way to make the dual-camera setup possible and please the fans as much as possible. Maybe we need to wait until 2016!