Samsung announced the Galaxy S6 and S6 edge in three common colours, along with an unique colour for each. Now, nevertheless, we found that the Samsung Galaxy S6 might be getting an another unique color, at least in United Kingdom. It is not exactly official yet, however the existing Gold Platinum alternative may be soon joined by a Brown colour.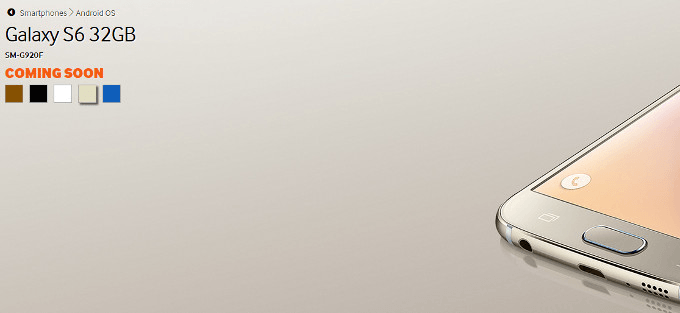 Samsung UK's official web site records the Galaxy S6 in five colors, whereas the device was announced officially in four colors. The fifth alternative vanishes in case you browse from the particular page in the source link and is unable to be clicked. There isn't even a picture of the apparatus in Brown.
So, releasing the Brown colour choice was definitely a blunder. Its existence could be for true, though. There is no hint of it on other Samsung's official webpages, indicating it may be a carrier exclusive in the UK.
If not aware, the Samsung Galaxy S6 and S6 edge are already available for pre-order in the UK. If you are not from the UK, you can check out the compiled price list for the 15 countries.