The Consumer Electronics Show, abbreviated CES, is a global consumer electronics and consumer technology tradeshow that takes place every year at Las Vegas.
With CES 2016 announced to be held on 6th January 2016, electronics giants from all over the globe are sending out invitations for their press conferences at the CES 2016. With Sony already fixing its schedule, Samsung has followed up, sending invites for its conference at CES. The Korean giant will be heads on with media at 14:00 to 14:45 PM on 6th January 2016 at the CES.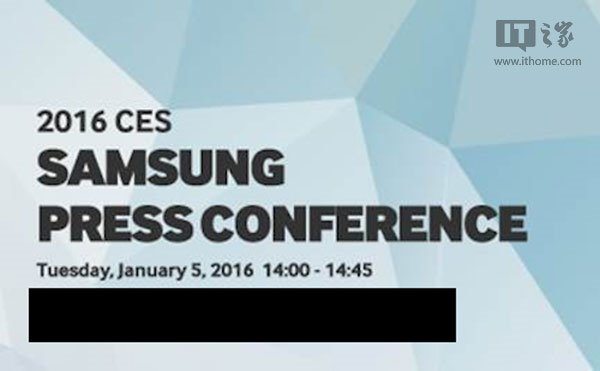 Standing by the rumors, Samsung might be unwinding curtains off from its next flagship successors, the Galaxy S7 and S7 edge, although its just a minor possibility since the Galaxy S6 and S6 edge haven't yet completed a year in the smartphone markets. Another story says that the company might be unveiling the much anticipated Galaxy A9. Samsung has already broke rumors surrounding the A9, about its release which should have already happen the very last week.
However, there is no clue from the Korean Giant about what is it going to talk about or unveil during the 45 minutes conference at CES 2016. The Consumer Electronics Show has been famous for providing a platform so that the world sees the latest in technology and innovation, and companies like Samsung don't want to miss upon the opportunity to reach out to wider audience.