Every website on internet is screaming the specs of Samsung's high end tablets and here we have insider information that leaked sometimes back which is more of peak a boo on the Galaxy Note 5. The Galaxy S6 edge Plus on the other hand is the name that is finalized. In fact having a edge-screen was a bold and remarkable move which competitors never ever thought of and the strategy played well for the sales of Samsung which rung a feverish high and the customers across globe are lapping the concept and it is more of a style statement apart from the technology that ticks inside.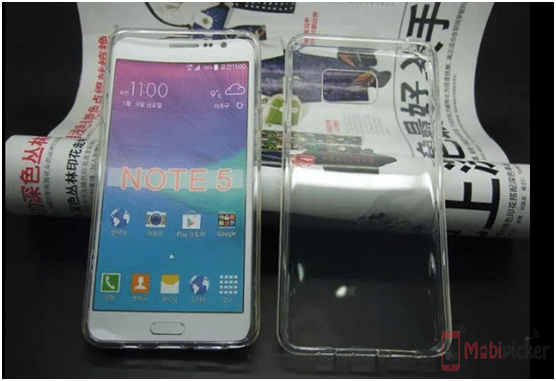 One thing in common is that both high-end smartphones are rumored to have glass back like their popular sibling Galaxy S6. In the battery department in order to have more control on weight and dimensions a user replaceable option is ticked off. In Note 5 popular opinion tilt the scale to 4,100mAh cell capacity. Nothing much is said on the microSD slot front but let's see, what these guys are up to.
According to a latest leak by SamMobile, the Galaxy S6 edge Plus will restrict to 5.7-inch diagonal and will will carry the signature dual-edge display curves. This processor is popular blue eyed boy of Samsung the Snapdragon 808 SoC, which is likely be the manufacturer's third most powerful soldier trailing behind the S820 and S810 models. As far as storage is concerned it counts to a neat 32GB of storage with a 16MP main snapper which boasts of OIS technology and 2160p video recording capability. Selfie fans have to satisfy themselves with a a 5MP front camera. It also sports a 3,000mAh battery and Lollipop 5.1.1 OS when launched.
As far as Samsung Note 5 is concerned, the source reveals a 5.67-inch QHD Super AMOLED display. Let's not crib on the 5.89 inches figure .The smaller diagonal spells out a new dimension of 70.6mm display width, which somewhat gives a little discomfort. The Note 5 will be powered by the proprietary Exynos 7422 SoC which is a beefed up version of 7420 of Galaxy S6, the news is that this time it will sport a built-in cellular modems which is far more efficient.
To sum up we can clearly define that Samsung Galaxy Note 5 will is more of a power user toy while the Galaxy S6 edge Plus will is more of a style icon andaego booster which promises a large-screen experience with all the bells and whistles.