Latest rumors talk about Samsung pulling the long awaited Nougat update in China and replacing it with another beta Nougat build for the Galaxy S7 and S7 Edge devices. The company started shipping the Nougat update last week for users who participated in beta testing, but it seems users in China are receiving another beta build instead. The beta update weighs 213.30 MB with build number G9350ZCU2ZQA4.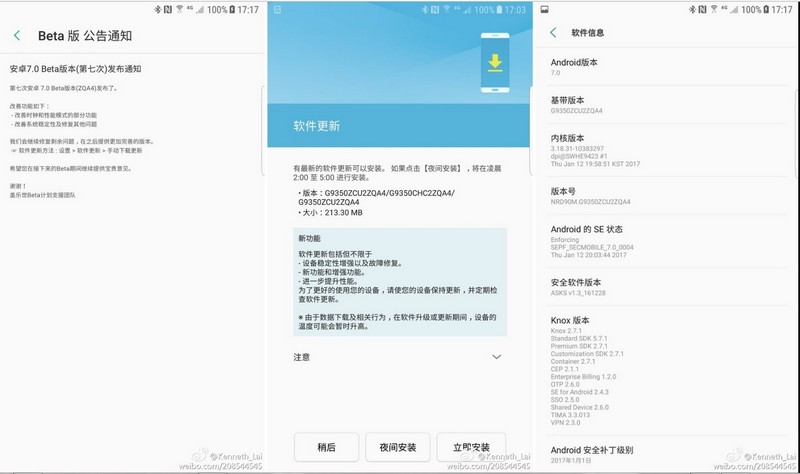 Among other things, the new beta firmware should bring stability and performance enhancements and a new enhanced power saving mode.
The update notification informs users about the Nougat Beta 7 build, which is launched in order to squash the remaining bugs. Users residing in Europe, on the other hand, reported that their Samsung Galaxy S7 and the Galaxy S7 Edge devices started receiving the Nougat update on January 17 – the release date of Nougat update for users who didn't participate in beta testing. Build numbers of the Samsung Nougat update are G930FXXU1DPLT and G935FXXU1DPLT, respectively. The update weighs 1291.19 MB.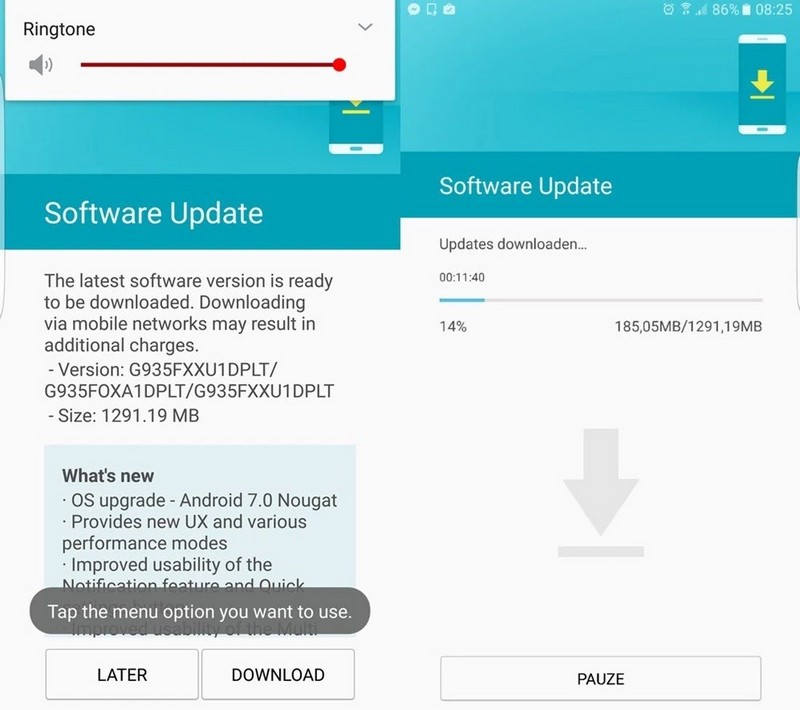 Now, it seems the problem is with the chipset used in the Galaxy S7 / S7 Edge devices in China. The Chinese versions of the two devices are powered by Qualcomm Snapdragon 820 chipset, while the European versions pack Exynos 8890 Octa chipset. Either the chipset is problematic, or the rumors aren't true.
At the moment, users residing in Europe can expect for their devices to receive the update, while users from China can only hope Samsung will release the official Nougat update soon. The company officially announced the end of Galaxy Beta Program earlier this month, but it seems Samsung still has some problems to solve, at least with the Snapdragon 820-powered devices.