Lately, besides the upcoming revelation of the Galaxy Note 5, we have also heard in the wind some snips and snaps of a Galaxy Tab S 2.0, and to be honest I don't think anyone even remember anything about them as the Note 5 stole all the attention and the majority of the spotlights.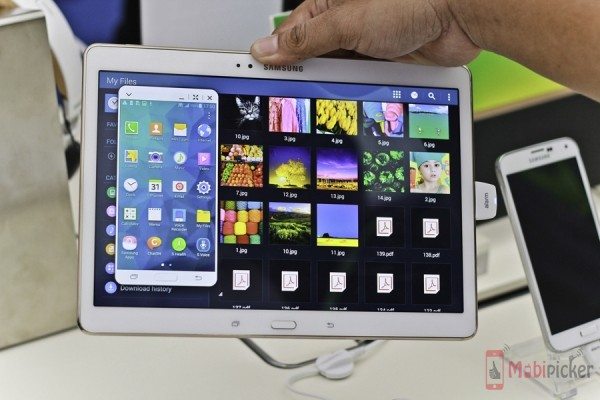 But back to the point. So like I've said, recently there are tonnage of rumors and speculations about the popular Galaxy Tab S' next sister which has been spread across the internet that it would be release sometimes this week, and of course, today Samsung has officially unveils the curtain of the mythic Galaxy Tab S2.
Well, in reality, if you are a huge fan of Samsung, this news wouldn't be much of a surprise for you since the firmware update of this beauty was released this morning by the company, blowing a huge chunk of surprise away from your face. True to the literal meaning of the "2" digit behind the original name, the Galaxy Tab S2 will change dramatically compare to the primordial Tab S, both in the looks and the hardware. The Galaxy Tab S2 will be slimmer than its older sister when it's only 5.6mm in width. As you can expect, it will run the newest version of Android, the Lollipop, but it ain't going to be the Android 5.1 as you unpackage it, but instead, it will be the relatively outdated version of 5.0. But no worry, Samsung won't leave you waiting for long and we are a hundred percents sure that they will give you the choice to jump up to 5.1 pretty soon enough.
The Galaxy Tab S2 will come in two screen sizes and two different colours. Like I have said above, the Galaxy Tab S2 will have a better body design which was inspired by the recent changes in general designs of Samsung by having a metal frame. When it is available for purchase, you will have the ability to choose from two different colours of black and white, and there is also another choice of having either an 8-inches screen or 9.7-inches. Even thought the display aspect ratio is 4:3, the Galaxy Tab S2 will guarantee you Quad-HD resolution, accompanied by the new trend in Samsung's devices – the SuperAMOLED panel technology. Whatever variant of the tablet you choose, as you brought it home, you will have some Microsoft's apps pre-installed on your device, including the backup apps OneDrive with a free 100-gigabytes cloud storage for over two years, however this is not the first time Samsung has taken this privilege upon your device to install this kind of app as for past's handsets by Samsung has been loaded with Dropbox – technically the same thing as OneDrive.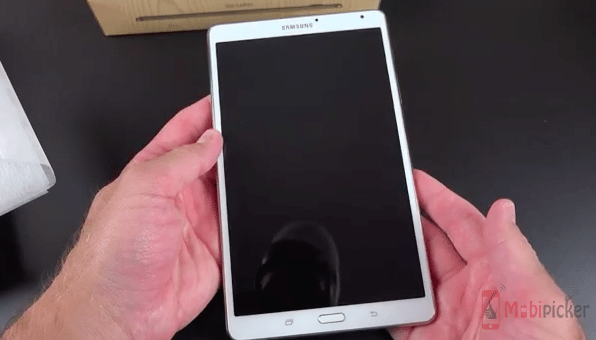 Now the fun part – the hardware. The Galaxy Tab S2's brain will be an octa-core Exynos 5433 chipset, 3-gigabytes of RAM and, depends on what variant you will choose, with an either 32-gigabytes or 64-gigabytes of internal memory storage. Also, the tablet can expands its storage capacity through the use of a microSD card up to 128-gigabytes, so you technically can cramp all of Play Store's apps into it without much of a problem. The Galaxy Tab S2 will have a primary camera of 8-megapixels and 2.1-megapixels as the secondary. It also supports LTE connectivity so you can use it with a broad spectrum of carriers, and we are currently having no doubt that sometimes in the future that Samsung will also release a Wi-Fi variant as well. The Galaxy Tab S2 is also granted the power of Bluetooth 4.1 and Wi-Fi 802.11ac, NFC, and GPS. For the power-package, it is according to the screen size to see how large your battery is. For the 8-inches screen model, you will have 4,000mAh battery while the 9.7-inches will have ah more powerful 5,870mAh battery.
For today, that is all we know. Though the device was confirmed, Samsung has yet to release an official statement of the tablet's release date but it is expected to be available for purchase sometimes next month, and, unfortunately for an unknown price.
We have had so many expectations and excitement lately for the tidal wave of new devices from manufacturers across the globe closing in, and both of these has gone up another notch as Samsung threw yet another bomb at us just days after the gigantic Note 5.
Are you excited? Tell us, we'd love to know!