Samsung is a company that believes in creativity and loves to manufacture the components needed in its products on its own. The technology giant manufactured a unique silicone (Exynos), has a unique mobile operating system (Tizen), and, from the looks of it, will even begin making protective coatings for its smartphones, substantially in the vein of Gorilla Glass!
According to a latest leak, Samsung's screen department has filed a patent for a completely new screen entitled 'Turtle Glass', which seems like an alternative to Corning's protective layer.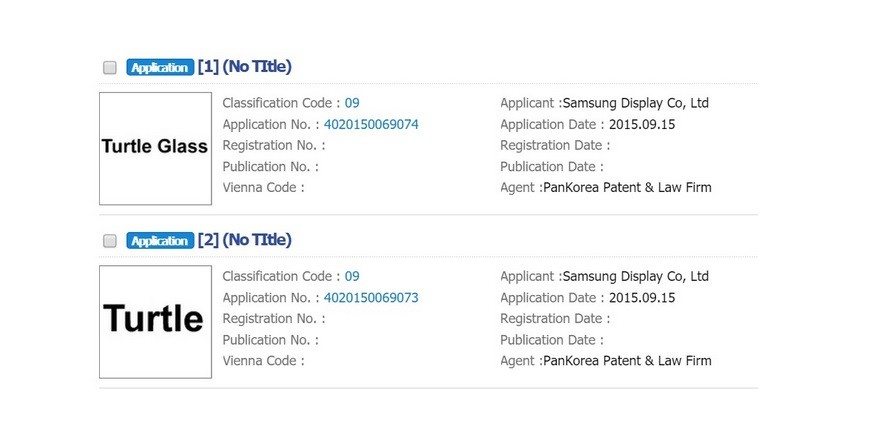 The technology may also be used in Samsung's TVs, watches, etc. Also, if nothing goes wrong, the Korean giant may use the Turtle Glass in the Galaxy S7 expected to unveil in the first quarter of 2016.
On the other hand, Samsung has been rumored to be making its first foldable smartphone, which is named 'Project Valley'. Could it be possible that this handset will come packed with the Turtle Glass? In the end, the foldable panel is a distinctive and new kind of screen and it is possible that Samsung wants something special to shield it from getting mistreated.
Needless to say, all these are mere speculations and the real reason for making the Turtle Glass is not known yet. Hopefully, we will get more leaks in the coming days and will learn more about the facts behind the new glass technology. Stay tuned!