As wearable tech continues to make inroads in our day-to-day lives, smartwatches are beginning to gain prominence. Apple, Samsung, and Asus are already cashing in on the wearable tech market with their latest smartwatch offerings. The Apple Watch Series 2 (Watch 2) was released in September this year. The Gear S3 pre-orders are already live in the United States, while ZenWatch 3 will soon be released. These smartwatches will compete against each other in the wearable space. Given three options, which one will you buy – Apple Watch 2 or the Samsung Gear S3 or the Asus ZenWatch 3? Yes, we know that it's not an easy decision. After all, we aren't talking about smartphones. We are talking about smartwatches. And smartwatches come with their own set of specifications and performance metrics. Let's help you decide by providing you a quick comparison of the three most promising smartwatches.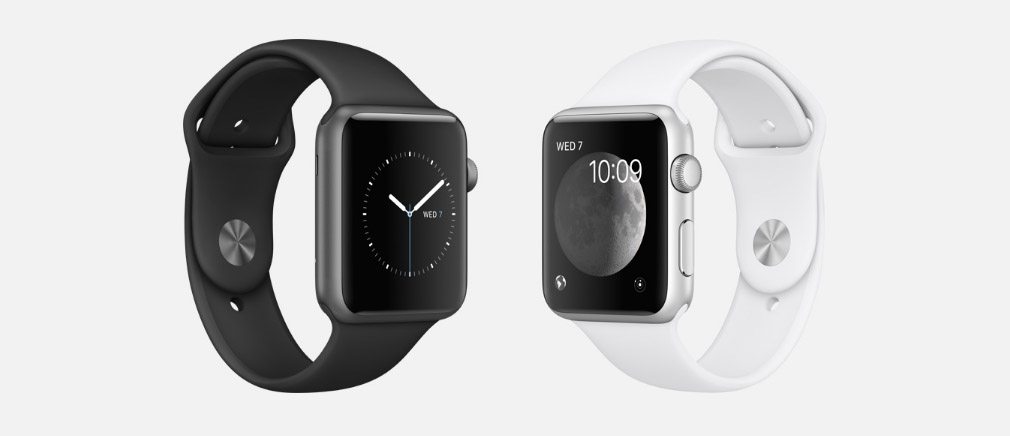 Processor
The Apple Watch Series 2 sports the powerful super-fast dual-core Apple S2 processor. The Gear S3 comes with Samsung's own dual-core Exynos 7270 processor running at 1GHz. If you are a Snapdragon fan, you will like the Asus ZenWatch 3 – it comes with Qualcomm Snapdragon Wear 2100 SoC.
Memory
Apple Watch 2's memory specs are not known at this point of time. But we do know that the Gear S3 comes with 768MB RAM, which is a decent amount of RAM for a smartwatch. It also offers 4GB of storage. The ZenWatch 3, on the other hand, has lesser RAM (512MB) but offers same storage space (4GB) as the Gear S3.
OS
The power of OS is mostly felt on smartphones. But do not underestimate the power of OS on smartwatches. A good OS can manage the resources pretty well and this becomes all the more important for smartwatches, considering that they have to make the best out of the limited resources. Apple Watch 2 runs on WatchOS 3 while Samsung Gear S3 runs on Tizen OS 2.3 (another one of those android vs iOS battles?). The Asus ZenWatch 3 runs on Android Wear OS 2.0. Each of these OS has been built to best utilize the available hardware and other resources. So it's difficult to say one's better than the other.
Display
We aren't talking about 5.5-inch displays here. Smartwatches come with displays in and around the range of 1.5-inch. The Apple Watch 2 is the only device out there that sports a rectangular display. You may be surprised that the watch looks quite big with 1.65-inch OLED Retina display, supporting 390×312 resolution and 303ppi.  The Gear S3 sports a 1.3-inch Super AMOLED display with 360×360 pixel resolution. It offers 278ppi, slightly lesser than Watch 2's 303ppi.  The ZenWatch 3 sports a 278ppi, 1.39-inch AMOLED screen and has a resolution of 400×400.
When it comes to thickness, ZenWatch 3 is the thinnest of the three – with just 0.42-inch thickness. The Gear S3 is 0.5-inches thick while Watch 2 is 0.45-inches thick.
Battery
This is one of the most important criteria when it comes to wearables. Nobody wants to own a wearable device that runs out of charge every 12hrs. Apple, Samsung, and Asus have done a great job when it comes to battery life on smartwatches. Apple's battery supports solid 18 hours of usage. Samsung Gear S3 has a 380mAH battery and offers four days of use on a single charge! If you don't switch off the display, the battery life reduces to two days, which is still good. ZenWatch 3 has a 340mAh battery, giving you two days of usage.
Price
Apple Watch 2 starts at $369 while Gear S3 pre-orders are available in the US for $350. Asus ZenWatch 3 is much cheaper than Watch 2 and Gear S3 – at just $229.
Availability
The Apple Watch Series 2 is already available. The Asus ZenWatch 3 will hit the shelves on Nov 11 and the Gear S3 will be available from Nov 18.
The Watch 2 is a good choice for Apple fans while ZenWatch 3 is a good choice for the budget-conscious. Gear S3 is likely to be embraced by all Samsung fans. Now that you have a fair idea about how these smartwatches fare when it comes to performance, memory, OS, battery, price and display, which one are you planning to buy? Feel free to post your thoughts in the comments section below.