When people discuss smartwatches, the Samsung Gear S2 has to come up. The Samsung Gear S2 is quite impressive and on par with competitors such as the Apple Watch. Now, the release of the Samsung Gear S3 is imminent. As the release date approaches more information and rumours concerning the smart watch increase. Here is what we know so far about the Samsung Gear S3.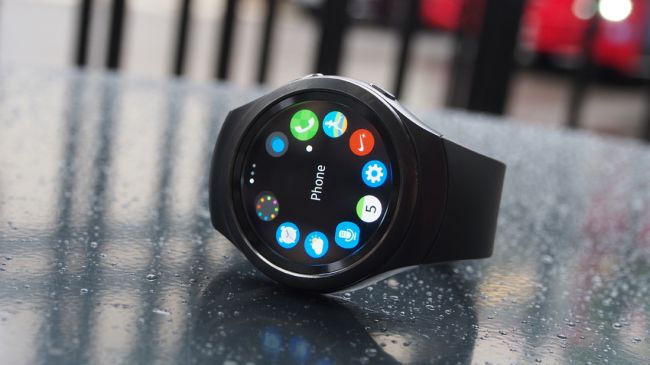 According to SamMobile, the Gear S3, expected in the IFA 2016, will come in three variants instead of two like its predecessors. The three options include the Classic, the Frontier and the Explorer. The names of the last two alternatives suggest Samsung considered the adventurous customers.
The Gear S3 runs the Tizen OS seen in its predecessor. The Tizen OS is quite impressive, and the bezel wrapping around the Gear S2 does nothing but compliment the OS. The bezel wrapping allows easy navigation through the OS.
We do not expect many changes to the design of the watch. According to Mashable, the S3 Explorer will sport three buttons strategically placed on the two, four and 10-hour marks. Probably, the buttons will improve the accessibility of apps or implement stopwatch functions.
As for the RAM, TechRadar suggests that the Gear S3 will run on a 1.5GB RAM, an improvement from the 1GB RAM in the Gear S2 that some users complained was laggy when using high-performance apps such as Here Maps.
Apparently, the Samsung Gear S3 will not be a Samsung thing. The watch will support other Android phones with Android 4.4.2 and above. The improvement in compatibility is quite impressive but is not quite as good as some Android Wear 2.0 watches that are compatible with both Android devices and iOS devices.
Other features that will come with the Samsung Gear S3 include a barometer, altimeter and speedometer. These features that keep the user updated on surrounding weather information will be useful to hikers and outdoor enthusiasts. Also, it will have an integrated GPS.
That is all we have for now. Visit us regularly for the latest information about the Gear S3.