Samsung has expanded its virtual reality ecosystem with the Samsung Gear 360. The device is a beauty in itself and can be seen as the Korean giant's move to lock heads with the rival LG Cam 360. The Gear 360 is the example of the latest cutting-edge VR capture technology and helps the users in creating their own virtual reality world.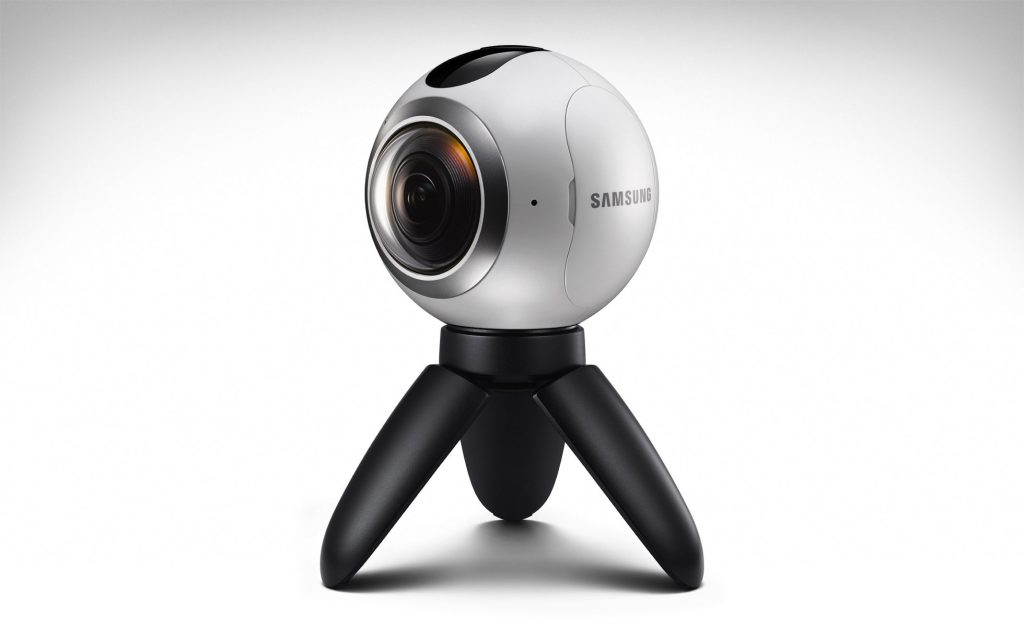 The device uses dual fisheye lenses that produce a 360-degree video of at an amazing resolution of 3840 x 1920 pixels and can even capture 25.9MP still photos. Measuring 66.7 x 56.2 x 60 mm and weighing just 153g, the device is pretty easy to handle. It has a mini and  easy-to-connect tripod stand which can be removed anytime to replace it with a full-size tripod stand. The Samsung Gear 360 comes with a universal tripod hole which means that you can attach it almost anywhere.
Samsung has released videos promoting the Samsung Gear 360 and telling users how they can use the Gear 360 in their lives. The first video shows a couple on a camping trip with the Gear 360. They are seen using the device attached to their helmets,selfie sticks, drones ,bicycles, car mounts and what not. The Samsung Gear 360 can bring life to the videos and images captured by you during your precious moments.
The second video encompasses the magical moment when you get to see the VR content captured from your Samsung Gear 360 on your VR Headset. The content captured by the Gear 360 while being attached to a drone or a helmet mount while zip-lining indeed seems absolutely magical and is encouraging enough for anyone who has been planning to buy this baby.
Sadly the device isn't yet available in the US and the pricing is also unknown (although it is available in Korea for around $340). We have our fingers crossed for the launch and wish that it happens soon. Till then, stay tuned.