Samsung may have created quite some noise in the tech world by introducing the industry's first ever 8GB LPDDR4 DRAM module for smartphones, but it is unlikely that we will get to see the same in the company's forthcoming flagship Samsung Galaxy S8.
This disappointing revelation came via a new leak that provides a sneak peek into the S8's hardware configuration. While the handset won't carry 8GB of RAM, it will definitely come equipped with an array of upgrades that could possibly make the wait worth it.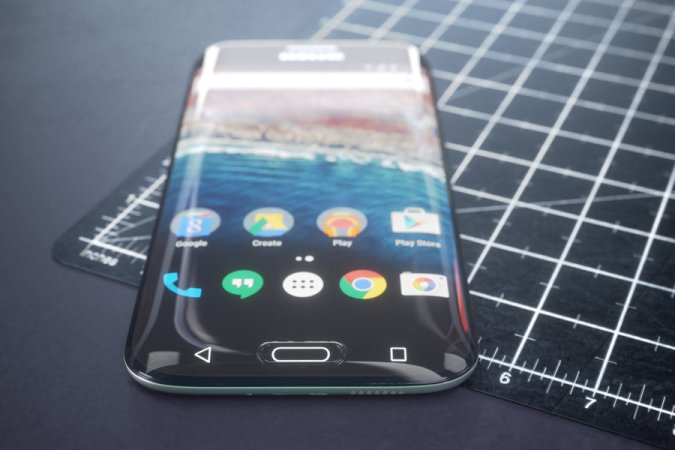 The issue here is the feasibility of having a RAM of that caliber. Apparently, there is a major hurdle in adding 8GB RAM to a smartphone at this juncture as it will eventually end up adding more weight to the battery guzzling attributes of the device. This becomes obvious if you have been following the journey of the OnePlus 3 from being supposedly the most powerful flagship of the year to a handset with somewhat questionable repute. (Many even went on predicting that with 6GB RAM, alongside other impressive specs and features, OnePlus 3 was all set to steal the spotlight from rest of the Android flagship crew).
With that in mind, Samsung seems to have taken things rather slowly. After all, the last thing the company would want after the Galaxy Note 7 debacle is another performance related outage.
So far, the word around the water cooler is that the Galaxy S8 specs will include 6GB or RAM and 256GB internal memory. Note that we can not independently verify at the moment whether or not both rumored variants of the S8 will carry the aforementioned RAM and storage count. Stay tuned for more updates on that. As for the display is concerned, Samsung is likely to take it up a notch by increasing the overall screen size in both S8 variants.
And finally, the handset will be Daydream VR ready — courtesy, the impressive hardware configuration under the hood. However, we are not yet sure what kind of other added features the South Korean firm is planning on to make the S8 shine in an increasingly intensifying battle of flagships. But with the internal testings beginning from as early as January 2017, it won't be too long before we have some idea.
What's your thought on having 8GB flagships starting next year? Are you willing to compromise a bit with the overall battery performance to accommodate 2GB or more of additional RAM? Do let us know in the comments below.