Samsung Galaxy S8 and Galaxy S8 Plus are slated for an announcement at the end of this month. The new phones are expected to come with several improvements over last year's Galaxy S7 and Galaxy S7 Edge flagship phones. Here are 5 things one needs to know about the upcoming Galaxy S8 flagships:
1. Larger Dual-Edge Curved Screens
The Galaxy S7 that measures 142.4 x 69.6 x 7.9 mm came with a flat screen of 5.1 inches whereas the Galaxy S7 Edge has a 5.5-inch dual-edge curved screen. The dimensions of S7 Edge are 150.9 x 72.6 x 7.7 mm.
The Galaxy S8 and S8 Plus are both expected to come with dual-edge curved displays. The Galaxy S8 would be sporting a larger screen of 5.7 inches whereas its larger sibling would be arriving with a 6.1 inches screen. Both the phones are expected to offer higher screen-to-body ratios as it features slimmer top and bottom bezels. There is no physical Home button, unlike predecessor models. Both screens are expected to support 18.5:9 aspect ratio. The screens that will be available on the upcoming flagships are dubbed as "Infinitive Display' by Samsung.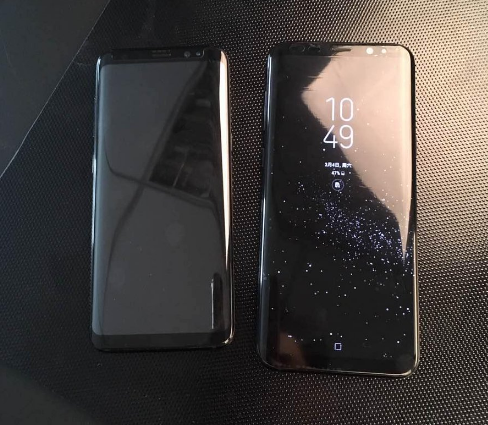 2. First Snapdragon 835 Chipset Powered Smartphones
The Sony Xperia XZ Premium that was announced at Mobile World Congress (MWC) 2017 is the first commercial smartphone to feature Snapdragon 835. However, it will release in late spring. The Galaxy S8 and Galaxy S8 Plus will be first smartphones fueled by Snapdragon 835 chipsets to hit the markets by April.  In the U.S. and China, Samsung will be releasing Snapdragon 835 chipset variants of Galaxy S8 and S8 Plus whereas other markets will be receiving their Exynos 8895 chipset variants.
3. Rear-Facing Fingerprint Scanner, Robust Security
Since there is no physical Home button on Galaxy S8 and Galaxy S8 Plus, the fingerprint scanner on the both phones will be placed besides the rear-facing cameras. Apart from a fingerprint sensor, the S8 models are expected to come equipped with iris scanner as well as facial recognition feature.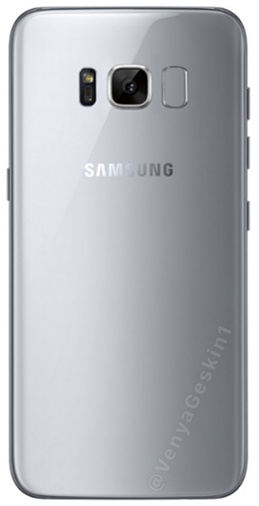 4. Larger Batteries
The Galaxy S8 is pegged to include a 3,000 or 3,250 mAh battery whereas the Galaxy S8 Plus is expected to feature a 3,500 or 3,750 mAh battery. After the Galaxy Note 7 debacle, Samsung had confirmed in January that future devices would be featuring safer and innovative batteries. Both batteries will be coupled with features like fast charging and wireless charging.
5. Galaxy S8, S8 Plus Pricing and Color Options
Roland Quandt, a known leakster has revealed that the Galaxy S8 would be priced 799 euros ($846) whereas the Galaxy S8 Plus would be costing 899 euros ($952). At launch, both phones are expected to be available in three color options of Black, Silver and Violet. Previous rumors have also stated that the Galaxy S8 models will be costlier than the Galaxy S7 phones.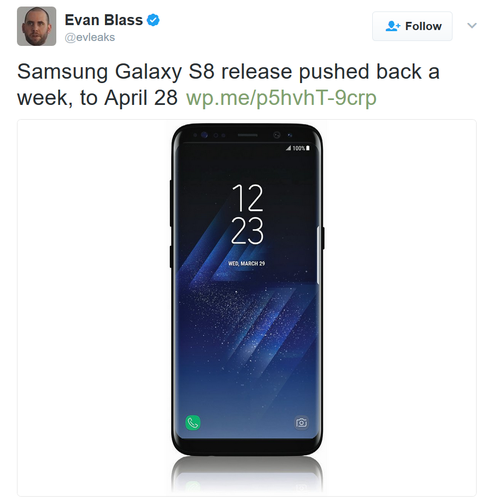 The Galaxy S8 and S8 Plus are confirmed to launch on March 29. Previous rumors had stated that their shipping would start from April 21, but new rumors suggest that the date has been pushed to April 28.