Let's pay a little attention to Samsung flagship smartphone of 2017, the Galaxy S8. Yes, it is early to shift focus, but we just cannot help it. We have seen the Galaxy Note 7, with all the impressive features. Is there room for improvement for Samsung? What more can they bring with their smartphones? Read on for the latest rumors and speculations about the Galaxy S8.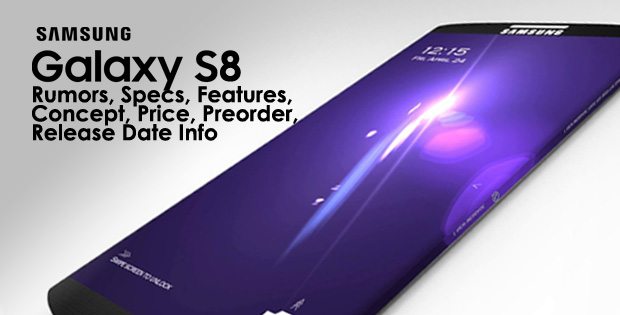 Reports suggest that the upcoming smartphone will sport a 5.5-inch 4K UHD display. It seems Samsung is working to improve virtual reality, as the display is an important part of the technology, especially considering the Gear VR headset relies heavily on the device's screen. To add more support for VR, the device will sport the yet-to-be-released Snapdragon 830 chipset, according to the Ecumenical news.
Like the Note 7, we expect the device to feature dual edge curved display and dual rear camera. Rumors point at a 30MP rear camera and a 12MP camera for selfies.  Another feature that the device will borrow from the Note 7 is the iris scanner. FabNews speculates that Samsung will improve the efficacy of the iris scanner in the upcoming smartphone.
We expect Samsung to make 6GB RAM standard in the Galaxy S8 and future flagships. As for internal memories, buyers will have to choose between 64GB and 128GB. As usual, there will be a microSD slot to expand the memory. Maybe the option will span to 256GB.
It is quite early to speculate the price. However, given that the Note 7 costs between $800 and $900, we should not expect the S8 to stray much from those limits. So far, we can conclude, it will be quite an impressive device. The device may launch during the MCW event in March 2017.
Stay tuned for more on the Galaxy S8.