Samsung Galaxy S8 is the most anticipated smartphone of 2017 and is pretty much in the headlines every day. The smartphone has leaked more than a couple of times before the official announcement happens. But, the rumor mill just can't stop working on the future Samsung flagship offering.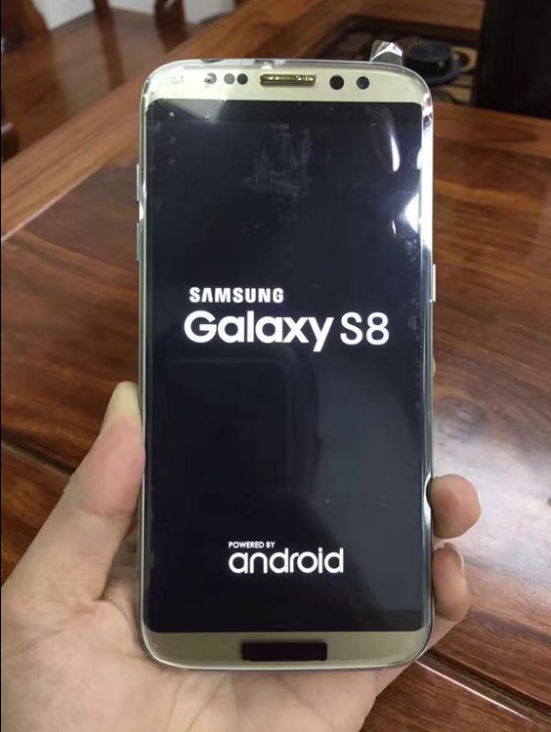 And today, a new leak has appeared for the Samsung Galaxy S8 which is nothing but hilarious. Before you get judgemental, let us tell you we aren't talking about the real upcoming device from Samsung, but a clone for the same making rounds over the internet. Since the real images have leaked already, it wasn't hard for Chinese firms to come up with a clone in time before the launch day.
Before we proceed further, just take a look at the images below:
Taking a closer look, you will notice the wrong proportions and screen. Yes, you do have the Samsung branding, but that's primarily there to sell it as a Samsung product. The display has rounded corners, but it looks like there's just a black bar at the top and bottom with a regular rectangular panel with square corners inside it. Whoever thought of it, must be a genius we must say. Going on the other side, you notice the fingerprint scanner at the right place, but with oversized lens.
While we had some great clones for Samsung Galaxy S7 from last year, this one is purely hilariously. We assume the better ones will float in the market in coming months.
Anyways, coming to the real thing, Samsung Galaxy S8 and S8 Plus will be launched officially on March 29. And for more such news, keep visiting this space regularly.