Samsung Galaxy S7 is close to being launched, which is rumored to happen around February or March 2016. Some pictures of the Galaxy S7 cases have been leaked recently, and we have also got some hardware information from the previous rumors. But here comes a new rumor that attempts to guess the price of the phone.
A report from PhoneArena suggests that the price of the Samsung Galaxy S7 will be more than what the company had expected it to be. The sudden increase in price comes due to Samsung's change of mind at the last minute, as the manufacturer wants to add another feature in the phone that makes it stand out in the crowd.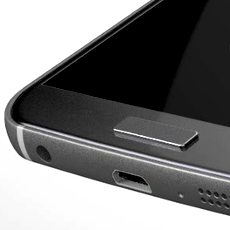 It is being said that all the variants of the Galaxy S7 will come with iris scanners. Such iris scanners have been previously seen in Microsoft's new Lumia 950 and Lumia 950 XL. In case this news is true, then the Galaxy S7, Galaxy S7 Plus, Galaxy S7 Edge, and the Galaxy S7 Edge+ will cost more than the Galaxy S6's launch price. The speculated price of the S7 is said to be more than $700.
Though it's exciting to know that Samsung is adding new, exclusive features to its next flagship, buyers might be turned-off to know that they have to pay more for the new phone. But we do hope that the iris scanner added to the S7 is worth the price and effort. The iris scanner will offer one more security layer in the phone in addition to the fingerprint sensor.