Numerous leaks already surrounding Samsung's next flagships we are left with barely reliable list of rumors with no confirmations from the Korean firm. These new renders possibly of the Galaxy S7 again coming from some third-party accessory manufacturer add up to the list. Similar incident took place just two days ago when accessory manufacturer ITSkins leaked out the renders.
These third-party firms are believed to possess the build information of upcoming devices well in advance so that they can be ready with their products as soon as the devices hit the markets. Thus the leaks can neither be fully neglected, nor be completely relied upon.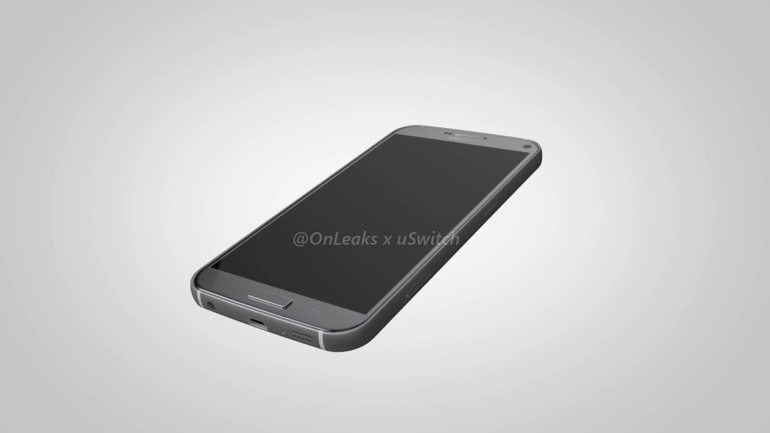 Following the current leaks, rumors that the Galaxy S7 will remain essentially the same as its predecessor, the S6, become more firm. It is claimed that the S7 will measure 143.37 x 70.8 x 6.94 mm which is slightly thicker than the Galaxy S6.
It is not yet finished. There's another part of the story which suggests another set of measurements for the Galaxy S7 as 163.32 x 82.01 x 7.82 mm which fits well for a 6″ device. This brings us to yet another conclusion that the S7 will be sided with some large-sized phablet probably the S7 Plus and the CAD renders are of the same 6″ device. But this too will rarely be a possibility eyeing at the previous releases of the S series, especially the S6 variants which carried displays no bigger than 5.7″.
The home button in the renders is no longer a rectangular ellipse but has been changed to be fully rectangular. There are further claims that the new home button in the S7 Plus is will measure 18mm x 5mm in size as compared to that of Galaxy S6 which measures 16mm x 6.7mm. This is clearly acceptable owing to the large size of the device.
Another prospect of looking at this 6″ phablet is a high probability of an A series device – the Galaxy A9 which is already said to come with a 6″ display. Samsung has already announced three devices under the A-series last week. But again, the A-series doesn't feature the rectangular home button leaving us nowhere.