We are all set and ready to start the exciting anticipation for the next Samsung flagship to be launched in 2016. The Samsung Galaxy S7 has been the talk of the town since quite a lot of weeks now, and it is being said that the S7 might be launched in February 2016. This time frame is believable for the launch, as Samsung has launched its last three flagships within the February-March window.
We have now got our hands at a new information that has been revolving around the web from yesterday. A leaked image of China Mobile's roadmap suggests that the Samsung Galaxy S7 will be launched in March 2016. So if this information is taken to be true and if the Galaxy S7 (with possibly the S7 Edge too) comes out in China and other regions at the same time, the global launch will most probably happen in March.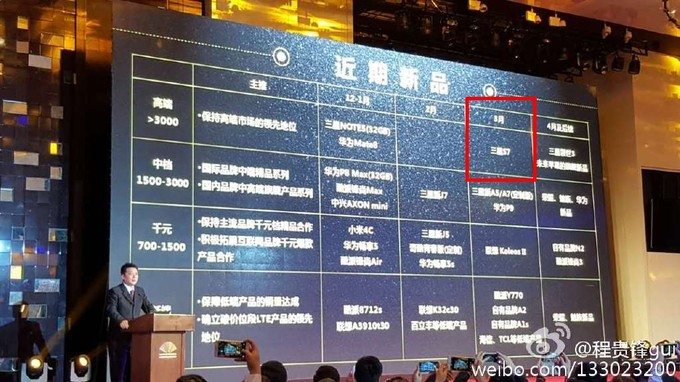 The leaked roadmap from China Mobile also gives us a rough idea about the price of the S7. It is being said that the phone will cost more than CNY 3000, which roughly translates to more than $469. This price tag is not surprising for a Samsung flagship, and we expect the actual launch price to be around the $500-$650 range.