The Samsung Galaxy S7 and the Galaxy S7 Edge smartphones are probably a month or two away from announcement, but the constant leaks and rumors have given us a fair enough idea of the phones and their features. A very important rumor from the lot says that the Galaxy S7 and its Edge version will come with 5.2-inch screens, while the S6 and S6 Edge phones came with 5.1-inch screens. However, a new leak offers some new suggestions in this matter.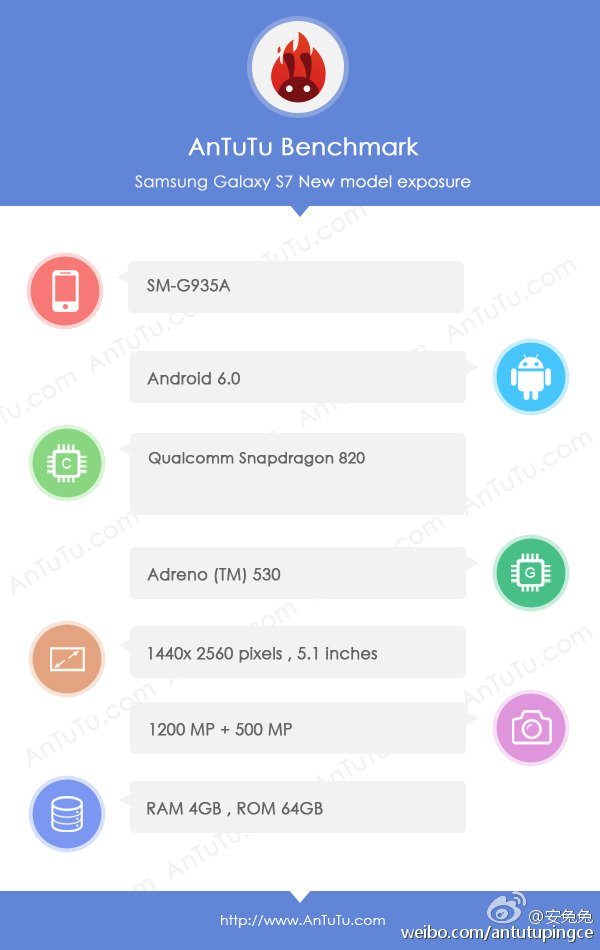 As reported by SamMobile, a Samsung Galaxy S7 Edge smartphone with model number SM-G935A has passed through benchmark website AnTuTu recently. Contradicting the previous leaks, this new information says that the phone carries a 5.1-inch display. That's just 0.1-inch smaller than what the last rumors told us, though the QHD 1440 x 2560 pixels resolution remains the same. The AnTuTu listing also discloses that the phone is powered by Snapdragon 820 with an Adreno 530 GPU and a great 4GB of RAM.
The new leak also reveals some information about the cameras used in the Samsung Galaxy S7 Edge that has been spotted on AnTuTu. The phone carries a 12MP shooter on the rear, which goes well with the previous rumors. It was also suggested that the camera sensor will be 1/2″ large, thus providing great low-light performance. Other rumors around the web suggest a 20MP RGBW-pixel Britecell camera, fingerprint scanner, iris scanner, etc., but nothing is confirmed yet.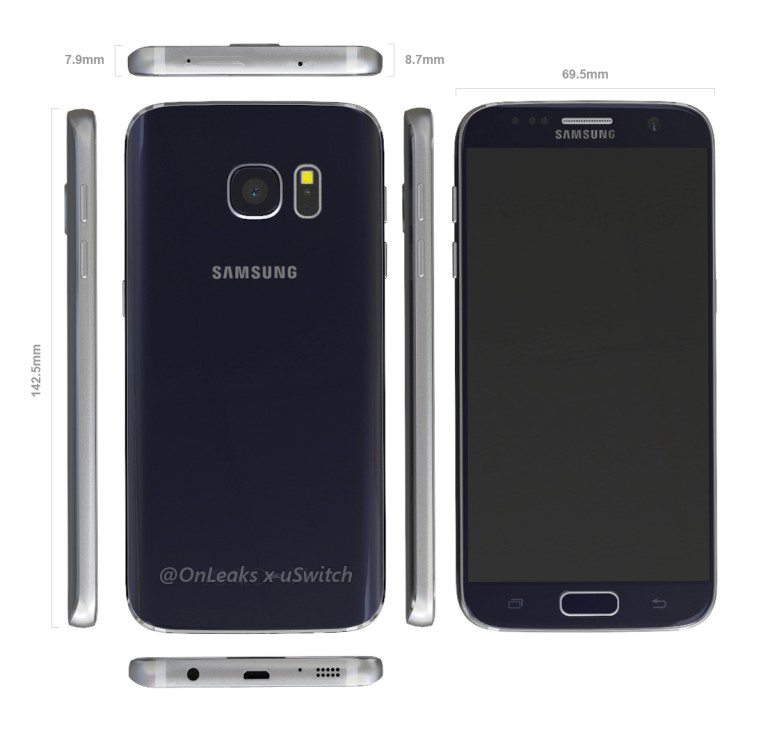 Do keep in mind that benchmark data has been known to be inaccurate. And even if it is correct, there can be a lot of changes until the launch date arrives. All the information is incomplete and highly mixed with rumors and speculation. So you must definitely take each leak and rumor with a pinch of salt. The Galaxy S7 might be unveiled by March at the most. Stay tuned!