Since its announcement at MWC 2015 earlier this month, the Samsung Galaxy S6 and S6 Edge has quickly gained popularity, unlike we have seen for previously launched flagships. The Galaxy S6 Edge is the apparatus that's really turning heads, who is enjoying incredible level of attention both from the Samsung fans and press.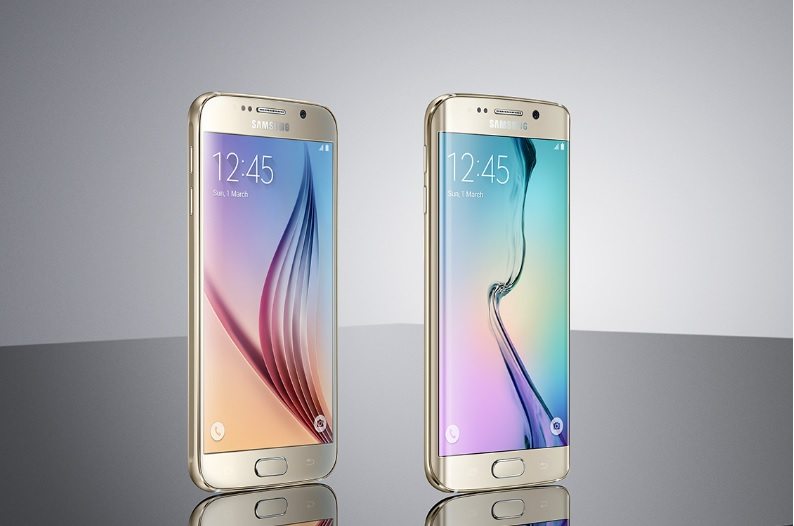 If you are living in UK and one of the die-hard fan of curvy device – it is now available for pre-order from three vendors in UK, that are eBay, MobileFun.co.uk and unlockmobiles.com . The new Galaxy smartphones will be available starting from April 10.
The eBay vendor is most affordable and has listed both the Galaxy S6 and S6 Edge in white or black colors. All the apparatus are unlocked for any network and so are priced as follows – GBP549.99 for Galaxy S6 (32GB) and GBP649 for the S6 edge (64GB).
The MobileFun.co.uk offers Galaxy S6 (32GB) for GBP579 , Galaxy S6 edge (64GB) for GBP700 and S6 edge (32GB) at GBP649. All three models are available in Gold color as well.
Third vendor offering the new Galaxy flagships is unclockemobiles.com. It has listed both the S6 and S6 Edge at GBP549.89 and GBP649.98 respectively. However, storage on these devices is unsure.
Obviously the devices will shortly be on contract in UK, but this may likely occurred after the April 10 release date. If you're not willing to wait any more, the above three vendors might be best options for the time being.
The HTC One M9, who is the closest rival to Samsung Galaxy S6 is already available for pre-order in the UK from EE and Carphone Warehouse.