Samsung will soon start seeding the Android 7.0 Nougat update to Galaxy S6 and S6 Edge in India in next week or so. The same was reported to SamMobile by a company representative. Even the customer representative have been replying the same to customers inquiring about the Nougat firmware. However, as far as the exact date is concerned, no information is available.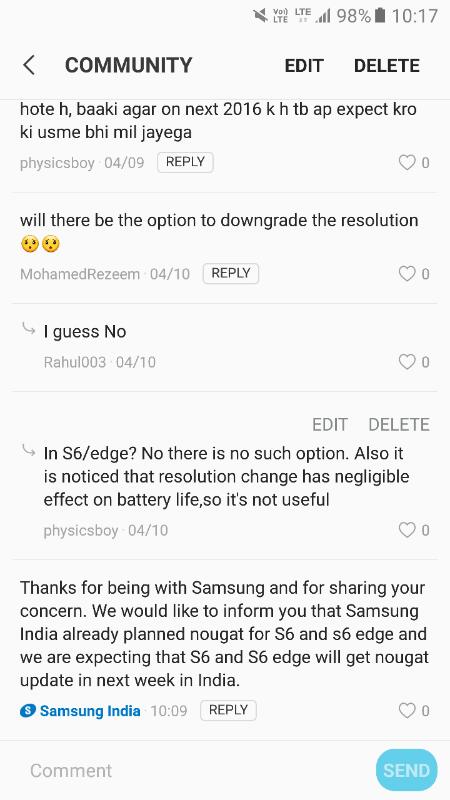 Just to remind, both Samsung Galaxy S6 and S6 Edge are already receiving the Android 7.0 Nougat firmware across Europe and other parts of the world. Even some carriers in the US are currently updating their respective S6 and S6 Edge devices to the latest software. Hence, it's all but confirmed, that Indian users with the said handsets will receive the Nougat release soon.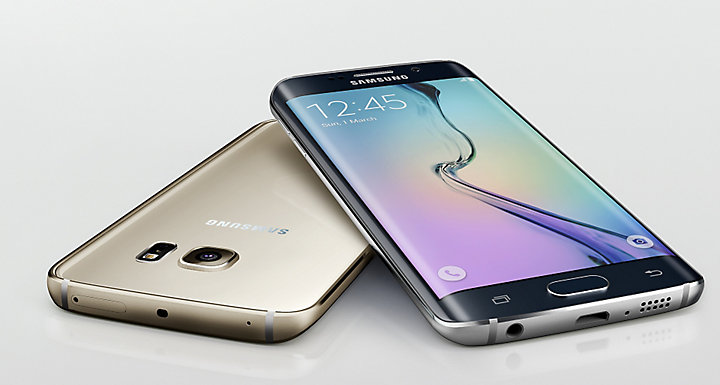 Android 7.0 Nougat brings a lot of new features to the popular mobile operating system. Let's quickly run through the feature list user will enjoy once the update rolls out:
*Multi-Window: Android 7.0 Nougat brings the Multi-window feature baked in the latest software. It allows you to run two apps side-by-side for better multi-tasking. For example, you can watch a video while texting with your friends and family.
*Vulkan API: Provide better graphics processing in supported devices
*Doze Mode: Improved Doze functionality has been included in the Android 7.0 Nougat. Battery saving isn't just limited to idle time.
*Bug fixes and performance improvements over the last OS.
Overall, Nougat makes a lot of difference as far as the feature and performance is concerned, hence, a lot of smartphone owners are waiting for. Mind you, Samsung Galaxy S6 and S6 Edge are 2015 devices, and good to see the Korean giant keeping the promise on two-year update cycle.
Do let us know if you own one of the Samsung flagships from the past, and eagerly waiting for the Nougat firmware in the comments section below.