The exploding Note 7 phones have damaged Samsung's reputation and caused trust issues among consumers – so much so that the company had to officially announce that Galaxy S7 and Galaxy S7 Edge are safe to use and that users need not worry about explosions. The company had released a statement reiterating that Galaxy S7 and Galaxy S7 Edge devices are completely safe. But looks like other Galaxy devices still have problems after all!
Samsung Galaxy S6 Edge Plus Explodes
A Reddit user by name ReturnThroughAether has mentioned about Galaxy S6 Edge Plus exploding. The user woke up in the morning just in time to get ready for work but found that the phone had exploded.  The phone luckily wasn't kept on the bed. The image shows the phone completely scorched. The user also mentioned that there were no heating problems with the phone before. It looks like the user lost all the wonderful photos he had captured from Africa in the fall. "I think I'm done with Samsung for a while, really gonna miss the photos I had from Africa in the fall" the user said in the post. The post goes on to mention about contacting Samsung regarding the incident.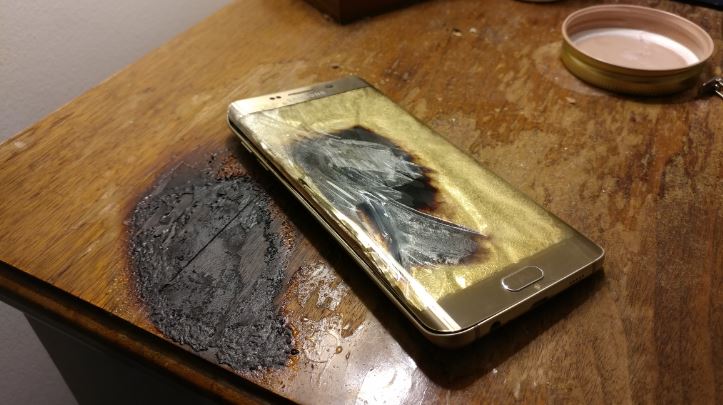 Samsung Offers To Replace The Burnt Device
Samsung said they would offer the replacement if the user ships them the device. The company also said they would offer appropriate compensation for the damaged table. The company said they would be in a position to offer a resolution only if the user sends them the device. Once shipped, the Korean Giant said it will expedite the service. "Call ended with them offering to send a return box to my address and my informing them that I was interested in retaining the device after speaking with an attorney that offered assistance", the user says.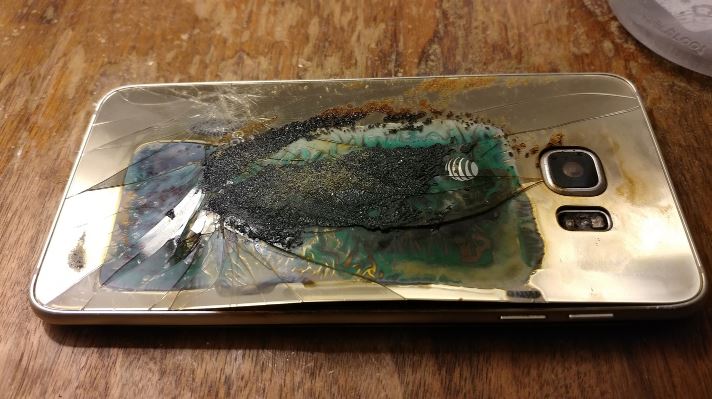 Well, it looks like the exploding phones have come back to haunt Samsung. The company is yet to recover from the reputation damages caused by exploding Galaxy Note 7. Just when people seemed to have forgotten the issue, Samsung Galaxy S6 Edge Plus explosion has revived the memories of the exploding phones. One fine day in 1995, the then CEO of Samsung Kunhee Lee, stacked phones, TVs, fax machines and other gear in Gumi factory yard. He then lit a bonfire and burned all devices. Every single one of them. $50million worth of hardware went up in flames that fateful day. The CEO was disgusted by the low-quality product that came out of Samsung factories non-stop. And as they say, history repeats itself. Only this time, there is nobody to burn the phones – Samsung Galaxy devices have begun to catch fire all on their own!
Will other Samsung phones continue to explode too? You never know!