Samsung is set to start its latest flagship smartphones, the Galaxy S6 and S6 edge, in India. The official launch of the smartphones is set for 12pm on March 23. With the new flagship phones, Samsung has taken a quantum leap in layout (Galaxy S6 Edge) and additionally given the smartphones some spruced up user experience. The new Samsung phones are now not made of mere plastic and boast of glass and metal.
In terms of specifications, both the smartphones are almost similar, but the S6 Edge sets the edge to great use with characteristics such as the edge lights up each time someone calls, enabling you to put specific colour for different contacts. Other shortcuts as well as the notifications are adapted on the sides. The edgy phone also offers more customized UI with a larger battery,  of course you'll also be paying little higher.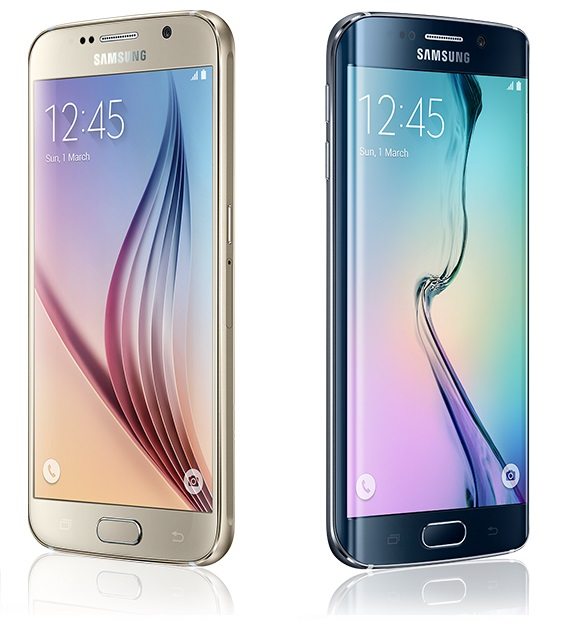 Samsung has not confirmed the prices yet and we will see all these information on official launch day. But looking at the prices of other countries, it is anticipated that Galaxy S6 32GB model will cost approx. INR 48,400, while the 64GB could be priced at INR 55,300.
The premium handset Galaxy S6 edge 32GB might cost more than S6 64GB model at INR 58,800 and 64GB S6 edge is expected to be available at INR 65,700.
The Samsung Galaxy S6 duos are expected to go on sale on April 10, the same day when company is pushing the phones in 20 countries.
The Indian online e-commerce website Flipkart has already started teasing for the arrival of Galaxy S6 edge on its official Facebook page.
Here is Samsung Galaxy S6 official introduction video.